Eva's music has been heard in several big-screen movies and on many, many television programs. Here is a sampling, including some commentary from Eva fans, which I think add a lot:
EVA AT THE MOVIES:
Eva's recording of "Wade in the Water" is heard in the film "Devil's Knot" (2013) starring Colin Firth and Reese Witherspoon. A reviewer on "The Brag" website mentioned Eva: We open in Memphis, 1993, as housewife Pamela Hobbs (Reese Witherspoon) washes dishes whilst listening to Eva Cassidy's 1997 cover of 'Wade In The Water.' According to IMDB, the film is 'Based on the 2002 book "Devil's Knot: The True Story of the West Memphis Three."' As of 5/15, it's on Netflix in the United States.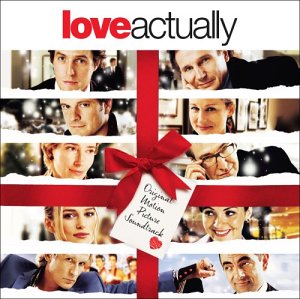 Eva's recording of "Songbird" is part of an important romantic scene in the 2003 British film "Love Actually." It is a wonderful heart-on-sleeve movie about ten intertwining love stories, with a fantastic ensemble cast of some of my (your) favorite British actors. Screenwriter Richard Curtis ("Four Weddings and a Funeral," "Notting Hill," "The Tall Guy") directed his own warm, witty screenplay. This film and its soundtrack were a great success. In an article in Business Wire, Curtis discussed the soundtrack: '"Without its music, 'Love Actually' wouldn't work at all," said director Richard Curtis. "I know because I saw the film without the music, and it was a shocker. So this soundtrack in your hands isn't a few songs stuck together. It's the life and soul of the film. Joni Mitchell's extraordinary re-recording of 'Both Sides Now' – the words of youth rediscovered in her fifties – was always the core of Emma Thompson's whole story. But other songs were more random, lucky finds. Our music editor Mike Price put Eva Cassidy's angelic version of the Christine McVie's 'Songbird' over the Sarah scene – and suddenly it made sense. "' In another interview, Curtis told the BBC's Michael Parkinson why "Songbird" was chosen for the film: "…Because it has a kind of angelic feeling. There's this feeling of angels in the background and it's just meant to represent the wonderful hopeful spirit of a girl whose been lonely for a very long time and at last she finds her boy." Bill in Pennsylvania, a reference librarian, reports that on the special DVD feature entitled "The Music of Love Actually," director Richard Curtis commented that he had gone through "song after song after song" for the scene in question, and "Songbird" "matched perfectly." He had known the song but "never quite got the magic of [the song] until [he] put it against this scene. What he most loved about it is the fact that "we made it very quiet, as it should be really, as if it's happening beind Sarah's [Laura Linney's] mind rather than it's what we've imposed on it." He purposefully timed the music queue of the actor coming upstairs as Eva sings "For you, they'll be no crying." He also noticed "the strange feeling of the backing singing she (Eva) does, sort of like angels hovering over the song." He then calls it "one of the most prettiest queues in the film."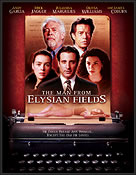 Eva's recording of Steven Digman's song "Say Goodbye," from EVA BY HEART, is part of the soundtrack of the 2001 film called THE MAN FROM ELYSIAN FIELDS, starring Andy Garcia and Mick Jagger. Garcia plays a failed novelist turned gigolo and Jagger is the owner of the upscale male escort service. Anjelica Huston, James Coburn, and Maureen McCormick (Marcia on "The Brady Bunch") also play roles in the film. Eric in Silver Spring reported, 'It isn't as bad a movie as the Washington Post said it was. But aside from that, 'Say Goodbye' came on the screen roughly an hour and 25 minutes into the movie, right after the climax of the movie. Andy Garcia's character, a struggling writer, hits rock bottom in his desperation (I won't tell you what happens in case you want to rent it one day). The song enters the film as they show Garcia's character forlornly walking the streets. They played the song all the way to the beginning of the second verse and slowly faded out. I was hoping they'd play the song a little more, a least until we get to the break, where Eva sings those wonderful multitrack vocals. I'm surprised more of her songs aren't used more often for film soundtracks… At any rate, it sounded great and I thought 'Say Goodbye' fit right in with the scene of the down and out, brooding protagonist." According to Bill C., on the DVD 'the director George Hickenlooper actually spoke [Eva] and why he chose "Say Goodbye," on the audio commentary track. [He said] "This song is by a wonderful artist who passed away named Eva Cassidy, who was a local Washington DC singer, and, um, was about 33 years old and had cancer and had passed away about 4-5 years ago, but she had such an exquisite voice. Her CDs were just distributed locally and ended up getting in the hands of some English DJs and her CDs went to number one in England on the charts without any kind of serious distribution apparatus, so we, uh, I just loved the resonance in her voice, so we just used this song, in the picture." '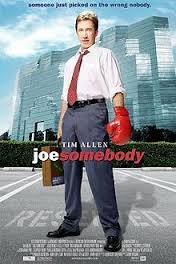 The 2001 Hollywood film "Joe Somebody," starring Tim Allen and Jim Belushi, featured Eva's recording of "Songbird." Craig described it as a "romantic comedy/pseudo martial arts/finding yourself type movie… There is a scene about halfway through the movie where Tim Allen's love interest, Meg, takes him to a bar. Meg's mother worked in the bar and she sort of grew up there. As a result she's memorized the juke box. Meg punches in a bunch of songs, and 'Songbird' plays. Tim quizzes her on the songs (although they don't mention Eva) and then dance briefly. Actually, they played nearly the entire song. The song stretched across two scenes. It was really nice to hear Eva and know the only reason the song was in the movie was because several people were touched by her voice." Reviewer Nell Minow, aka "Movie Mom," mentioned Eva in an otherwise scathing movie review of "Joe Somebody": "Attractive and talented performers are completely wasted in this movie. Despite a couple of nice moments between Meg and Joe, and the use of the truly magnificent Eva Cassidy song "Songbird," it is an almost unalloyed disappointment."



The very first film to license Eva's music for its soundtrack, "Flight of Fancy," stars Dean Cain and was released in 2000. Jim in Texas reports that '"Fields of Gold" is used in a love scene montage as Cain and Mercedes, the female lead, walk around the countryside. Here is what TV Guide lists about the movie:
Flight of Fancy 90 min.
A daredevil flyer (Dean Cain) befriends a troubled young boy after his plane crashes in a rural Mexican village. A.k.a. "Flight." Mercedes: Talisa Soto. Frank: Miguel Sandoval. Gabriel: Kristian de la Osa.
Directed by Noel Quinones.'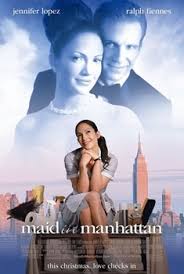 "Maid in Manhattan" (2002), starring Jennifer Lopez, Ralph Fiennes, and Natasha Richardson, draws most of its soundtrack from the music of Paul Simon. Why, then, is the version of "Kathy's Song" the Eva Cassidy rendition? Apparently it was at the suggestion of Paul Simon himself. Paul Simon mentioned in an interview on WFUV New York, when asked for favorite covers of his songs, that he "really liked Eva Cassidy's version of Kathy's Song." As of 5/15, it's on Netflix in the United States.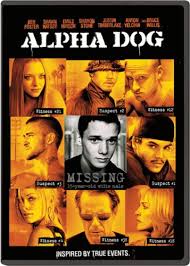 Eva's recording of "Over the Rainbow" is part of the soundtrack of a 2007 film release entitled "Alpha Dog." Directed by Nick Cassavetes (son of John Cassavetes), the stellar cast includes Justin Timberlake, Sharon Stone, Bruce Willis, and Harry Dean Staunton. This R-rated film is reportedly powerful but disquieting to watch (i.e., not really a "date movie"). James writes, 'Eva's Over the Rainbow plays under the opening credits. The background [images] for the credits is "home movies" of the brothers growing up. It almost sets up an ideal setting that is broken right away in the movie.'
Other movies to make use of Eva's recordings (I'll expand these entries when I know more):
"Mr. Music" (1998) – "Songbird"
"Expired" (2007) – "Cheek to Cheek"
"My Spy" or "My Mom's New Boyfriend" (2008) starring Antonio Banderas, Colin Hanks and Meg Ryan – "At Last"
"Jesus Loves Me" (2012) – "Time After Time"
"Wear" (2015) – "Tall Trees in Georgia"
EVA ON TELEVISION:
This is not a complete list, just a sampling from reports sent me by Eva's wonderful fans. These reports were originally found on the "What's New" page and are listed in reverse chronological order.

"OVER THE RAINBOW" ON ABC TV: Sandy in Cincinnati writes, '20/20 did a special on the "Congresswomen and the Astronaut" last evening. During the airing, film clips were shown from the funeral of 9 year old Christina Tayor Green. Eva's version of "Over The Rainbow" was clearly heard playing in the background. The song was also mentioned by Astronaut, Mark Kelly (Gabby Gifford's spouse). He said it was quite moving to hear "Over The Rainbow" playing, as he entered the church, to attend the young girl's service. Regrettably, there was no mention of the singer.' (Added January 19, 2011)


---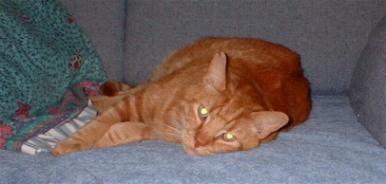 2007 Charity Spot: Eva's recording of "True Colours" was heard in a charitable appeal for British charity PDSA (People's Dispensary for Sick Animals). I am told that "PDSA provides over 1.8 million free treatments to animals each year." The photo you see above is of one of Eva's own cats, whom she named "Schatzel," which means something like "Little Darling" in German. I think Eva would have liked her music to support a worthy cause such as this. Sadly, Schatzel passed away in the spring of 2007. (Added June 27, 2007)


---
EVA ON "CSI": Andy writes, "Wow, my wife called me out into the living room to hear Eva singing 'Wade In the Water,' on the TV Show CSI just now. So great to hear the networks every once in a while giving Eva some advertising." Marcy adds that the song was heard "…as they entered a potential murder scene…. oh well, any exposure for Eva will do." More details from Lynn, via the Yahoo Group: "20 minutes into the show — and the actress was singing along to it — the whole song wasn't played but it was a decent enough time to know it was her! This was a new episode so there is a chance to catch it again this year!" My thanks to all the people who alerted me about this. (Added February 16, 2007)


---

"WADE IN THE WATER" ON TELLY: Agent Steve in York writes, "I heard Eva's 'Wade In The Water' used in a TV commercial tonight. This was on the digital 'ftn' channel. I was channel hopping when I just caught the end of an advert for a Vaseline skin care product. The selling point was something to do with the product promoting skin moisture retention, hence the choice of song, I suppose."


---

EVA HEARD ON RTE: Gerard in Ireland keeps me informed when he hears Eva's music broadcast in his country. A radio presenter named Maxi seems to be a big fan! Gerard writes, "I always love to hear her on the radio, knowing so many other people are also enjoying her beautiful music." On May 19th Gerard noticed Eva's music on Irish television: "I heard Eva singing Fields Of Gold during a programme called Nationwide on RTE 1 television. The Munster rugby team will play Biarritz from France at the Millenium Stadium in Cardiff tomorrow. Munster have lost two finals and are hoping it will be third time lucky. During a clip from a documentary called Fields Of Gold was when it was played." Thanks, Gerard! (Added June 1, 2006)


---

"FIELDS OF GOLD" HEARD ON "EVERWOOD": I have heard from several people who heard Eva's recording of "Fields of Gold" during the show "Everwood" on The WB Channel on May 29th. Mary in Texas writes, "They played Eva's Fields of Gold at the very end. The episode was a sad one where one of the characters died from a heart attack. When all the family and friends had left and the widow was finally alone, Eva's song came on. It was beautiful and so touching." (Added June 1, 2006)


---

EVA'S MUSIC HEARD ON "THE YOUNG AND THE RESTLESS": Eva's recording of Claire Hamill's song "You Take My Breath Away" was featured on the popular CBS soap "The Young and the Restless" on May 12, 2006. The song accompanied Mothers Day celebrations. Many thanks to Lynn, an alert Canadian fan who explained "Here in Canada we get American soap operas the day before Americans do," and alerted me on the 11th! (Added May 19, 2006)


---

"OVER THE RAINBOW" HEARD ON ABC'S "AMERICAN INVENTOR": Reports poured in about this one, so a lot of people must have watched this program! I am not familiar with the show, but it seems to be a hybrid of a news magazine show featuring interesting and creative people and a "reality show" with competition/elimination features. Andy writes that "Pretty much the whole song [was played], including that beautiful high range of Eva's after the instrument break, and ending it in perfect time to the tearful ending of the contestant laying flowers on the grave of his daughter who died in a car accident, inspiring him to build a remarkable child's seat. Unfortunately the credits after the show go by so fast I really couldn't see, although I suspect that Eva's credit was there. Hopefully the network will have this ending on the American Inventor website." Joe adds, "The show's producer is Simon Cowell of American Idol. I can only assume that he had some part in including Eva in his show. Once again ABC comes through with some exposure for Eva. Good for them, good for us and good for anyone out there that might have been exposed to the 'gift' of Eva for the first time tonight." (Added May 5, 2006)


---

AUSTRALIAN TELEVISION: Sharon in Perth writes, 'After the Commonwealth Games closing ceremony last night, Channel 9 in Australia had a programme detailing the highlights of the games (particularly for Australians). The last song that played with all its haunting images was Eva's "Fields of Gold." Absolutely sensational, and it will only bring her to the attention of more people now.' (Added March 27, 2006)


---

EVA'S MUSIC HEARD ON "DAYS OF OUR LIVES": Amy Evans, the Music Director of the daytime drama "Days of our Lives," had alerted me that 'We are using "You Take my Breath Away" on Days of our Lives airing Thursday, November 11, 2005. I'm a huge Eva fan and I'm always looking for spots to use that unbelievable voice.' Jen saw the program and wrote to say, "They played Eva Cassidy's 'You Take My Breath Away' on Days of Our Lives today (Thursday, November 17) as part of a 'memories' sequence involving the characters Jack and Jennifer Deveraux (Jack is dying). I had never heard of Eva before today, I'm thrilled to have discovered her." (Updated December 8, 2005)


---

"FIELDS OF GOLD" ON UK TELEVISION: Matt in the UK writes, "Fields of Gold was played at the end of a tribute programme to one of our most loved TV presenters in the UK, Richard Whiteley, the host of 'Countdown', who died recently. http://news.bbc.co.uk/1/hi/entertainment/tv_and_radio/4625119.stm". Lorraine adds, "It is such a special song and so fitting in times of hurt. It was a very appropriate song to use, and great to hear Eva's music on such a poignant program." (Added July 26, 2005)
---

EVA JAMS THE PHONE LINES AGAIN: Audrey in London writes, "On the London commercial radio (LBC), while the presenter was recounting a very sad story, in the background was Eva singing 'Songbird' (as usual it nearly made me cry!). Soon after, the presenter said that the phone had been jammed with listeners asking who was the singer with that incredible haunting voice? He took great pleasure in saying that it was Eva Cassidy. I have the feeling that there are a whole new set of fans going to buy the music of Eva. PS The radio station does not usually play music!" (Added May 3, 2005)


---

EVA ON THE BBC: Brian writes, "I need to tell you about some massive coverage for Eva on BBC TV in the UK. We have an annual telethon in the UK called Comic Relief Red Nose Day. It's run by a lot of well-known comics and actors, rock stars and so on. For the last ten days there's been a thing called Fame Academy Comic Relief on TV every night. It involves some 13 minor celebrities going into a big mansion in London and being taught to sing, then they have to perform each night on live TV and face a public eviction vote. Last night was the grand final and 3 were left in, two girls that could sing and 1 comic that obviously couldn't but was funny and entertaining. The last song performed by one of the girls who is an actress in Eastenders (second most popular soap in the uk) was Over the Rainbow a la Eva, and the judges and public loved it. She was eventually runner-up on the programme. The show also involves showing clips and short films about what the money raised is used for. Mainly for the needy and starving in Africa, and to fund medicine etc over there for the massive AIDS problem they face. (Last year the show raised around £60 million about $110 million.) One such clip was accompanied by Eva's version of Kathy's Song and was hugely moving. This show is watched by almost half the population of the UK and Ireland and wordwide by many more millions who have access to bbc programmes. I predict that when people find out who was singing that song there will be another deluge of Eva fans across the globe." Thanks, Brian! (Added March 16, 2005)


---

EVA'S 'SONGBIRD' HEARD ON 'EMMERDALE': Steve in York writes, "One of the main storylines on Emmerdale in recent weeks has been about ex-hooker Charity's wedding to the local wealthy garbage collection contractor, being scuppered at the eleventh hour by 'Mr Rich's' other family members, all scheming against Charity, in order that they would get their hands on the contractor's fortune. Tonight's double length episode was the big show-down where Charity finally revealed what all the schemers had been up to, before she made her big exit, driving off into the night to Eva's version of Songbird." (Added March 2, 2005)


---

TSUNAMI RELIEF CONCERT AND "FIELDS OF GOLD": Several people have reported to me that the well-known Welsh soprano Charlotte Church sang Eva's arrangement of Sting's song "Fields of Gold" at the recent concert in Cardiff (a fundraiser to assist the victims of the Tsunami disaster). "Note for note," I was told. Naturally I was skeptical, but John provided a link to a video clip, and — yep — it's Eva's arrangement note for note. I thought the harp accompaniment was lovely. Many thanks to everybody who alerted me to the details of this interesting event! (Added January 25, 2005)
---

EVA ON ITV: Glynne in the UK writes, 'Some of Eva's "I Know You By Heart" was played yesterday (January 16th) on ITV's "Love Child" – a series on adoption. A short section of Eva's "I Know you by Heart" was played three times during a storyline of a Belfast adoption where the baby had gone to Australia – eventually they were reunited! Thought this was important as it is the first time I can remember this track being used. It is a favourite of many Eva fans. The series has been very emotional.' (Added January 19, 2005)
---

EVA ON PBS: Stuart in Florida writes, 'Tuesday night, Jan. 4th, I fell asleep with the TV on PBS in Palm Beach, Florida and wonderfully awoke to Eva singing "You Take My Breath Away" with photos of John Kennedy, Martin Luther King, Jr, Robert Kennedy and some other poignant moments of American history. I can only partly describe the beautiful feelings and sweet warmth that surged through me as I realized what was happening as I slowly came out of my slumber to the unexpected sound of Eva's voice along with the touching images.' (Added January 19, 2005) UPDATE: I now have more information about the PBS promotional spot that features Eva singing Claire Hamill's song "You Take My Breath Away." Nicole Piperno of PBS tells me that the correct term for this is an "image spot" and this was created to promote PBS in general. It shows footage from various PBS series. There is a 90-second version and a 60-second version. These image spots are used by the local stations when they have the need to fill gaps in programming. The "You Take My Breath Away" spot was produced at the PBS headquarters in Alexandria, Virginia. (Added February 11, 2005)


---

EVA ON "REALITY TV"?: Debbie in Scotland writes, "Eva's Songbird has just been played on ITV's 'I'm a Celebrity, Get Me Outta Here' in the UK. Eight Celebrities have been put into the jungle and carry out tasks for food. They were playing a clip of past events of the group just before the next eviction and Songbird was played quite prominently over the clip." (Added December 2, 2004)


---
Eva's Imagine played to fully conscious patient during five hour brain surgery procedure on Danish TV: From Henrik: 'Today's instalment of "Doctor's Table" (October 28), a medical news and background program on the premier Danish public TV channel DR1, included a scene from a state of the art brain surgery procedure carried out at a Copenhagen hospital. The patient remained fully conscious throughout the five hours the procedure lasted and was able to talk to the surgeons, nurses and other medical staff carrying out the procedure. The patient was allowed to hear background music of his/her own choosing. At one point we see a nurse searching through the CDs the patient has brought along; she picks out one saying "here it is, Eva Cassidy".' (October 2004)
---

September 2004: Eva's "Fields of Gold" was heard in the first episode the ITV-1 television fire-fighting drama "Steel River Blues" in the United Kingdom. Hilary writes, '"Fields of Gold" was played during a scene when a little girl accidentally took some tablets, thinking that they were sweets and she died. Afterwards, Eva's version of FOG was played….'


---

June 2004: The Washington Post's Richard Leiby reported in his "The Reliable Source" column on June 8th that "As fulsome Ronald Reagan tributes continue to engulf TV and radio chat shows, some hosts have taken to playing patriotic songs behind the Gipper's famous speeches. As her week-long tribute continued Tuesday, conservative talker Laura Ingraham offered listeners a subtle and poignant mix including Bob Dylan, Randy Travis, Eva Cassidy and Elvis Presley" as well as Elvis Costello. (The columnist went on to comment on the "cognitive dissonance" in some of these choices, because Costello in particular was not a Reagan fan.) Leiby tells me that the Eva song in question was "Fields of Gold." (I was hoping it was "American Tune"!)
---

April 2004: Bill in Pennsylvania recently heard Eva's guitar solo from "Songbird" as background music on the "Regis and Kelly" program! This is very interesting and surprising… perhaps there is a new music director on the show who is a fan of Eva's music? Something to watch for.
---

EVA ON ABC PRIMETIME LIVE: Melanie in Texas wrote in the Guestbook, "I just watched Primetime Live w/ Diane Sawyer, and during a story about stem cell research they were playing Eva's American Tune in the background, sometimes coming thru louder than others but beautiful and
always exciting to hear her voice on a major show." (Fall 2004)


---

George in Oxford writes, "Tonight while watching the Paralympics from Greece on BBC2,as the closing credits rolled they played Eva's song 'Over The Rainbow.'" The Paralympic Games is the second largest sporting event in the world. Similar to the Olympics, the Paralympics are for athletes with disabilities. (Summer 2004)


---

Spring 2004: From MaryBeth in Nashville: "I'm traveling in Eastern KY and was just watching a show on the Lexington Legends baseball team on the ABC station in Lexington, Kentucky, which is WTVQ. The station played Eva's version of 'It don't mean a thing' throughout the opening credits, as the show was about the baseball team and their star hitters-discussing their baseball swing."
---

January 2004: More UK news, sent to me by both Debbie and Gary — Eva's "Fever" played in the background during an episode of "Dalziel and Pascoe," which Gary describes as "a British (gritty northern) detective drama."


---

February 18, 2004: Eva's recording of "Over the Rainbow" was part of the soundtrack for the popular soap "Days of Our Lives" today. In the United Kingdom it has become quite common for Eva's music to be heard in television programs, but this was one of the more high-profile ones for the United States. Dave writes, "OTR was used as backdrop to a major scene surrounding the deaths (murders) of several important characters. The first part of OTR ran while two of the characters were dancing as visions of the deceased appeared. After a commercial break, the scene resumed with OTR picking up where it left off (just before Eva's high note), and played out to the end. Very nice… hopefully we'll get more converts to Eva!" Dorothy commented in the Guestbook, "Eva's voice came through like a miracle moment!" Booker wrote in the Guestbook, 'My wife and I watched the soap "Days Of Our Lives" about 3 days before Feb. 18th to get familiar with the characters etc. It was staged so well that it fit into the dialogue and took 2 measures before we shouted, "EVA". The main people whispered about some "good old days" and began slowly dancing. Gradually 2 or 3 other couples were also dancing. The commercial interupted and then EVA sang to the beautiful conclusion. In those 3 or 4 days we hadn't heard this much of any song. The music director showed much interest in other [Eva Cassidy] songs." Booker, by the way, deserves "Evangelism" credit due to his wonderful habit of sending Eva albums to friends. One such friend has a daughter who is a television music director, and see what has resulted? Way to go, Booker!
---

October 2003: From Glynne in the UK: 'Eva was played tonight on BBC2's "Would like to meet". This series of programmes was first shown on BBC3 – I didn't see the original transmission. Basically it is a programme where 3 experts – a fashion/dress expert, a body language expert and a confidence expert help people to change and thereby enter the "dating game". Tonight's was really good; a very shy lady (Annette) with an unhappy childhood due to being bullied emerges as a beautiful and confident woman. She is a lovely person, who didn't deserve to be bullied (as no-one does). Almost at the end of the programme as she is preparing for a date and the voice over is summing up Annette's struggle to overcome her problems, Eva's "OTR" comes on. Well it was great to hear Eva, but at the same time you just think "go for it Annette, you look great and deserve to know it". Eva's "OTR" is played again at the end as the credits roll.'
---

September 4, 2003: Brian in the UK tells me, 'Songbird was played as background music on Emmerdale, a very popular evening "soap" here in the U.K.' Gary adds that the song was heard "whilst Rodney (the ageing ladies man of soapland) was dining his latest target."
---

Sept. 4, 2003: Phil in the UK writes, 'Eva's beautiful version of "Yesterday" is being used this week on National TV here in Britain to advertise a new series of a popular programme called "Heartbeat". The show is set in Yorkshire in the 60's. It's such a thrill to hear Eva on TV.' **UPDATE: Gary in Wales remarks, "It's quite a decision for ITV to underscore their ad for Heartbeat with Eva's version of such a landmark sixties song. They usually back a lot of their action shots with original sixties music, so choosing Eva over the Beatles is certainly a compliment. I have fun trying to guess which year of the sixties Heartbeat is set in. I deduced a couple of years ago by the road fund licence disc on one of their vehicles that it had reached 1969, and judging by the seasonal events being acted out I can conclude that November and December 1969 were the longest months on record!"
---

Madeline writes, "On the July 22, 2003, show of the long-running soap opera, One Life to Live, Eva's cover of Imagine was played in the background of a scene. The context of the song fit in well, as it was played during a scene where one college student had just received threats after she had been protesting for peace on campus. Her boyfriend played Imagine on his college radio show. I watched the particular episode on SoapNet. Usually, any songs that are played on the ABC broadcasts are changed on the SoapNet channel because of music rights. But thankfully, Eva's version wasn't replaced on the SoapNet broadcast." Thanks, Madeline!
---

Sarah in Mississippi writes, "I was watching NBC on Sunday the 17th and there was a program on for St. Jude Hospital. They were playing Eva's Somewhere Over The Rainbow while showing sick children in the hospital. The song ended with showing two little girls hugging and then they kiss… they turn to the camera and smile. There is a rainbow between them. It was very emotional. I thought to myself that Eva would love the way they put the video together with her song." (From 2003)
---

From Anne in Wisconsin: 'A friend of mine who is a realtor recently went to a conference in Milwaukee about how to be a "master real estate agent." At the opening of the conference, the person in charge showed a video of Michelle Kwan skating to the singing of Eva Cassidy. It was presented as a lesson that one must practice again and again and again to achieve the kind of mastery that Michelle and Eva did. I have, for several years, been trying to turn my best friend on to the music of Eva. Where I failed, the presenter succeeded. Eva, in her quiet ways is everywhere.' (from 2003)
---

Sharon in Perth writes, 'Just to show how wide reaching Eva's music is, I was watching a local Australian Rules Football Show here on Sunday 10th August 2003 (Rex Hunt's Footy Panel). They were doing a tribute to a recently retired footballer who was greatly admired amongst his peers and fans alike, and during the montage of photos and highlights of his career, what should be playing in the background but Eva's version of "Fields of Gold." Maybe this will help share her music with more and more people.'
---

August 9 (?), 200j3: "On 'Holby City' this evening, as Chrissie got into her car to return to her mother's house there were a few tantalising seconds of 'Songbird' on the car stereo. She is mulling over her divorce decision," explains Pat D.
---

July 21, 2003: Mike in the UK writes, "I have just changed my Gas and Electricity provider to NPower and I had to phone them up with my electricity meter reading to start my account. One of the music pieces they played while I was hanging on waiting to be attended to was Eva's version of Fields of Gold. I was initially pleased, thinking that everyone who rang them would hear it and her artistry would spread, but on the other hand it does seem a fairly superficial use and hardly worthy of her music."
---

Summer 2003: From Sue in Reading: '"Fields of Gold" was used on a BBC2 programme last night, "Your Money or Your Life" with Alvin Hall. The programme consists of Alvin advising someone on their money management problems; usually how to get out of bad debts / over-spending. The lady featured last night lost her grip on money when her partner died suddenly and the single verse "You remember me…" was used in a typically reflective way followed by instrumental over which there was speaking.'  Thanks, Sue!
---

June 2003: Chris in the UK writes, 'GMTV (a national breakfast tv channel) are running a "Volunteer Week" to encourage people to give their time to help others. In the background they are playing Eva singing "What A Wonderful World".'
---

June 2003: Steve in the US reports, "The official Dawson's Creek site includes a new "Top 10 songs of all time" from the show, now that it's officially ended. "Fields of Gold" is number 10.
---

May 27, 2003: ANOTHER UK TELEVISION SOUNDTRACK WITH EVA'S MUSIC: Pat writes, "Once again Eva is used in a tear jerker on UK TV. On BBC 1 tonight Eva's 'Fields Of Gold ' was played in the hospital drama series 'Holby City' (a sort of British E.R.). Ward Sister Chrissie gave birth to a baby girl that had suffered brain damage…" Gary explains, "The baby does not survive, and FOG is played just as the ventilator is turned off."
---

May 9, 2003: ANOTHER UK CANCER AD: Pat D. tells me, "The new 'Cancer Research UK' advert features Eva's version of 'Songbird'. This of course follows on from the original use 'Fields of Gold.' This very worthwhile charity are clearly big Eva fans. New competition is 'which Eva track will they use in the next ad???"
---

April 15, 2003: Chris in the UK writes, "Last night BBC 2 ran a documentary about a love affair during World War 2 between a Guernsey woman and a German soldier. As the credits rolled at the end, guess what…. They played Eva doing 'Over The Rainbow.'"
---

Spring 2003: From Gerard in Ireland: 'On RTE Network 2 this afternoon, on a programme called "GAA – the Primary Steps", Eva's "Fields Of Gold" was played at the introduction, and at the conclusion of the programme. It was a programme about the journey to Croke Park, which begins at primary school, and the efforts of teachers, parents and children to fulfil that dream. In HMV this morning Songbird was at No 10 on their in-store chart.'
---

Spring 2003: Charlie in the UK wrote in the Guestbook, "Thought I'd start a 'Most Tenuous Link for an Eva Cassidy Soundtrack' competition:   Spotted last week on BBC2 TV: profile of overweight snooker player Martin Lee, filmed in a go-kart race, to the sound of 'Fields of Gold'! To be fair, the sequence did end with a final shot of Mr Lee in… you guessed – a cornfield!"  (For any North American readers, I must clarify that a "cornfield" in the UK is any kind of grain — wheat, barley, whatever. Where I come from, a cornfield is what the British would call "maize." Very different appearance. — Laura)
---

Spring 2003: From Julie in Scotland: "It seems that when UK TV want to highlight a sad occasion, they choose an Eva song. I don't know if we should take that as a compliment. Anyway today's latest offering was a feature on GMTV concerning the ongoing drought in Ethiopia and that every year the rain doesn't come and crops and livestock are lost. Eva's 'Time after Time' was played to accompany the feature. I thought it was quite apt on this occasion."
---

March 14, 2003: Glynne in the United Kingdom writes, 'It is Comic Relief Red Nose Day here. I told you 2 years ago that it is held every two years to raise money, mainly for Africa. They used Eva's "OTR" two years ago, but this year for the first appeal film on the show they played Eva's "Imagine". It was a moving film showing poverty and how children and adults have so little over there. They usually repeat these clips so she should get some more airplay.'  Pat adds, "The end caption on the film featuring the starving and needy read 'some people have absolutely nothing… what can you give tonight?' The charity event funds go towards helping end poverty and social injustice all over the UK and Africa." UPDATE: March 17, 2003: Nathan in the UK wrote to tell me, "Comic Relief ended up raising £35m on the night, with a predicted final total of £65m. Eva's song was used many times and was perfectly chosen to accompany the short appeal films. Last time (2 years ago) it raised £24m on the night and ended up with £55m a few months later (after all the money came in)."
---

March 6, 2003: Pat in the UK sent me this one a couple of weeks ago and I forgot to post it until now! He heard Eva's music on the soap 'Emmerdale': "It was the wedding of Trish and Marlon (secretly planned behind Marlon's back). After the ceremony Marlon was talking to his new mother in law in a side room as the intro to 'Over The Rainbow' by Eva could be heard from the bar of the 'Woolpack' pub where the reception was being held. Trish came in saying it was her 'favourite song' and grabbed Marlon for the first dance. Quite a bit of the song was played as people danced…. Nice Valentine's day exposure for Eva !!!"
---

Early 2003: NEWS FROM THE UNITED KINGDOM:  Charlie in Norwich told the Evamania group about "the most bizarre use of an Eva Cassidy backing track: the British comedy show 'Smack the Pony' just ran a sketch showing women working away happily until an Eva track comes over the PA ('Songbird') and they all gradually collapse into floods of tears! A bit of a poke at the tabloid sentimentalisation of Eva's story perhaps?" I e-mailed Charlie to make sure he wasn't making this up, but he replied, "It's absolutely for real, Laura! I wasn't watching the TV myself, but my son had it on, and my ears pricked up at the sound of Eva floating in from the other room. It's a Channel 4 show airing Fridays 9.30-10.00pm (might be repeated)."  Another account of this, from Les: In the evening I watched a re-run from the popular nearly all-girl comedy series Smack the Pony. One scene was in a large office full of young ladies performing various tasks with exaggerated efficiency. They then introduced background music of Eva singing Songbird. One by one they girls started wiping tears from their eyes, and eventually all were weeping uncontrollably, banging on desks, rolling on the floor, etc. Possibly not entirely respectful to Eva, but she is still among us!"  NOTE: I gather that the "Smack the Pony" sketch was not aimed at Eva in particular, it was a reference to a compilation album called "All Time Classic Tearjerkers" which has been an enormous bestseller in the United Kingdom.
---

Early 2003: Les in the UK wrote in the Guestbook, "I heard Eva twice on British TV yesterday. In the afternoon I was watching the prestigious Benson and Hedges snooker tournament from Wembley, London. They profiled various players, including up-and-coming Steven Lee, whom they interviewed against a backdrop of cornfields, to the accompaniment of Eva singing FOG, sometimes at full volume."
---

I'm not sure if this is new or not — Matt in the US wrote, 'Eva's "Time After Time" was on a Lifetime show tonight. It was at the end of the show, and all I caught was that last "Time after . . . time" and the guitar strum. It was underscoring a scene of two people in a dimly lit room. I'm pretty sure it was "The Division." Sorry, I can't tell you more. It was the Lifetime channel, after all, "television for women" and I am not a woman, so I was not watching…..'
---

November 9, 2002:  Jo in Arkansas writes, "I just got through watching 'Touched by an Angel' and on the previews for next Sunday they played Eva's 'Fields of Gold'! It's an episode about Tess showing signs of Alzheimer's. I got so excited that I had to write. The show should be on next Saturday night at 8:00 Eastern Time."  Is this the first Eva Cassidy song ever to air on CBS?  **UPDATE: This is very odd, but when I asked Blix Street Records about this, they told me that the song will not be on the show but that CBS was using it in the promos for the episode. Does that make ANY SENSE WHATSOEVER? Television people are crazy! Let me know if "Fields of Gold" sneaks into the episode after all…
---

October 2002: Julie in Scotland writes, "GMTV, a TV breakfast show in the UK is using Eva's 'Who Knows Where The Time Goes' to accompany a week long feature on adopting and fostering children. I'll bet that people who do not yet know about Eva, will be calling the program to find out who is singing."
---

October 2002: Another television soundtrack!  Steve in York spotted this one. 'We were treated to some of Eva's OTR on ITV national television tonight. They used it in the background of the "Emmerdale" soap in a rather confused wedding episode. To cut a long story short, the intended bride got cold feet at the last minute so rather than waste the wedding preparations, two of the guests hurriedly decided to get married instead … as usually happens! OTR was audible as background music just before the ceremony commenced, with our two last minute heroes simpering at each other.'
---

On the website for my local public radio station, WETA-FM: "We asked WETA listeners what pieces of music would be especially meaningful to them as we approach September 11, 2002. Two songs from Eva Cassidy albums were listed, "I Know You By Heart" and "Fields of Gold."  (Also "Danny Boy," but no artist was specified.)
---

September 12th, 2002: Eva's recording of 'Fields of Gold' was heard during the Barbara Walters special commemorating 9/11 on ABC-TV.  Anna writes, "They played the song without a credit as to who the singer was and showed pictures of victims of the tragedy while the song played."
---

September 2002:  From Torbjörn in Sweden: "A short trailer tonight for a debate program on Sunday in our State Television was accompanied by Eva's Ain't No Sunshine. At last and for the first time she has been heard on TV in Sweden! Too bad it was so short…I'm gonna write and ask: who was this angel singing?"  I wonder what the subject of debate was, that they chose "Ain't No Sunshine"?
---

Roy wrote in the Guestbook in June 2002: "The Friday evening highlights of the world cup on ITV 21/06/02, played the full version of 'Time is a Healer' as sympathy for England's demise against Brazil. It featured clips of all the highs and lows of the campaign while Eva sang in the background."
---

June 2002:  From Julie in Scotland: "This week is 'Get up and Give' week on GMTV Breakfast show in the UK. There will be several charities benefiting from cash donated. One of the charities is for Multiple Sclerosis and they are playing Eva's 'Anniversary Song' to accompany the short film about people with MS. It is very touching."
---

From Roberta in Pennsylvania: "Eva's OTR ["Over the Rainbow"] was part of the music score for the 2002 Fourth of July fireworks at the Philadelphia Art Museum. The fireworks were broadcast as part of the local coverage of the holiday. Hope it generates more fans."
---

July 14, 2002:  Glynne and Gemma in the UK both e-mailed me last night about hearing "Over the Rainbow" on a UK charity telethon called "Sport Relief" on BBC1 and BBC2.  Glynne tells me that "at 9pm they had raised over one million pounds."  Gemma writes, "Its purpose is to raise money for deprived children, by televising various British sportsmen/women competing in varied events. There are also other celebrities offering their time to compete in other sporting events, and other things, such as auctions for famous items. Whilst watching this, a report of a child in poverty came on, as many do over the night, as an example of how the money raised by the tele-thon would improve his life. The ten year old child was somewhere in the Middle East, and was being forced to work 10 hours a day in a very dangerous and tiring atmosphere, earning only 50 pence a day (roughly 1 dollar I guess!) for his hard labour. A voiceover pointed out that this child would be stuck doing this job, probably for the rest of his life. Then I heard the first few bars of Eva's 'Over The Rainbow', slowly realising that they were playing this in the background of the report. How ironic that this particular song was played in this situation- as if saying that somewhere over the rainbow, this poor child would be saved by the money raised. Not only this, but how great Eva was played, and to such a large viewing audience!"
---

From Gary in the UK: "As I'm sure you know, the 2002 soccer World Cup is presently in progress in Korea & Japan. Well done to your lads, beating much fancied Portugal 3-2. But the real reason for this communication is that OTR has just been used on ITV's highlights programme tonight to underscore the preview of England's match against Argentina tomorrow. To the uninitiated, there has been a little bit of friction between us and Argentina in recent years, after Diego Maradona knocked us out by punching the ball into the net in 1986 (the so called hand of God incident) and Diego Simeone's play
acting in 1998 got David Beckham (Mr Posh Spice) sent off. The clip used featured scenes from both games, and OTR was played over the top of it. We won't lose tomorrow."  I had to hold this one back until I knew the results of the World Cup match, but the next day Gary wrote, "Good news. We won and Beckham scored! Told you we would."  Note: OTR is, of course, "Over the Rainbow."
---

May 24, 2002: Eva's "Fields of Gold" was played on the long-running soap opera "All My Children" today!  I knew this was in the works but didn't think it would be so soon!  Mayflowerwolf of the Yahoo discussion group about Eva reports, "In a flashback episode for one of the characters that they just killed off, they played a full version of Eva's Fields of Gold. Talk about chills going up your spine when I heard the first couple of bars and realized what they were doing. Ok… there is another broad spectrum of listeners they have just reached."
---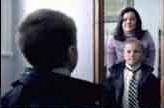 Spring 2002: Eva Cassidy fans in the United Kingdom have been telling me about a wonderful television spot for Cancer Research UK, featuring Eva's recording of "Fields of Gold" in the background.  I was curious to know more about the campaign, and asked Gary if he could get me a couple of screen shots.  He obliged without delay, as you see above.  "To give you an idea what it's about, they've borrowed the concept of the magic mirror from Harry Potter," he tells me.
Les in the United Kingdom asked Cancer Research UK's PR department for more details. He says, 'They have replied as follows: "In response to your questions, in addition to VH1 we are currently showing our adverts on MTV, Paramount, UK Gold, TCM, C4 and C5. The main reason we choose Eva was this is a great piece of music. It is very moving and has great stand out in the TV marketplace – it's the right 'feel' for this very emotive advert. The advert seems to be doing very well and bringing in lots of donations – this will in part be due to the use of music."' Les adds that he has also seen the ad on the Sky Sports channels.
---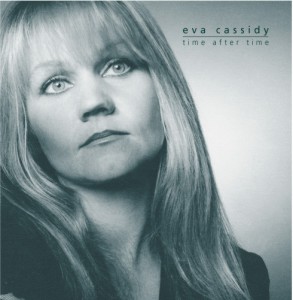 May 8, 2002:  Eva's recording of "Time After Time" was heard on a television show called "Smallville" last night.  This is a first — Eva's music has been showing up here and there on television shows, in several countries, but it had always been "Fields of Gold" or "Over the Rainbow" hitherto.  Heather says the song was used "during Whitney's father's funeral. The song fit in beautifully. After the show is over, they tell you what music was used during the show, and the first album they showed was Eva Cassidy's Time after Time."


---

From Gerard in Ireland (March 2002):  "On Friday night the Late Late Show, on RTE1 television, came from New York.  The audience and guests were mainly people who had been involved in the events of September 11.  Over a film clip of our President, Mrs McAleese, writing a message on the memorial wall at the site of the World Trade Centre, they played Eva singing Fields Of Gold."
---

March 19, 2002:  Sarah e-mailed me to say, "They played "Fields of Gold" at the end of Grange Hill tonight – a children's/teen drama programme set in a comprehensive school shown on Tuesdays and Thursdays at 5pm on BBC1 each week. It was played as Amy's mum died of cancer. It was a nice link with the Cancer Research advert too, although nothing to do with them as far as I know. Nice to know that Eva's not just for the adults!! : )"  A whole new age group will be discovering Eva's music!  Thanks to the several people who alerted me about this (Sarah was first)! — remember, if you're wondering if I know about something, please go ahead and tell me.  I'd much rather hear from ten people than from none.
---

April 8, 2002:  Eva's "Fields of Gold" was heard on BBC1's romantic comedy series "Rescue Me."  Glynne says the series "stars Sally Philips, Vincent Regan and Stewart Wright. It is set in a magazine office and has centered around Katie, a writer, who cheated on her husband and regrets it…. It is will they won't they get back together… whilst all the time Katie doesn't realise that her best friend (who is male) is in love with her!  Eva was playing in the background whilst one of Katie's co-workers was at home having a romantic evening with Katie's sister."  Joe adds, "Eva's voice and song perfectly captured the moment between the boy & girl as they sought a way forward in their relationship."  An interesting side note from Gary: "Incidentally, the theme music of Rescue Me (the old Fontella Bass song) is sung by Oliver Darley, who does a cracking acoustic version of People Get Ready…."
---

"Dawson's Creek" loves Eva Cassidy! Her music has been heard several times in the soundtrack of the popular television series. 6/22/2001 : I just learned from Sarah in Durham, England, that 'Eva's version of "Fields of Gold" was chosen as the song played during the graduation episode on Dawson's Creek recently.' According to the Dawson Creek Music website, the Executive Producer, Paul Stupin, '…was looking for a song with a powerful and bittersweet emotional pull, to speak of lives changing, of the memories of growing up, of precious moments come and gone. I feel as if "Fields of Gold" sung by Eva Cassidy beautifully accomplishes all of this and elevates our graduation sequence into a classic Dawson's Creek moment.'
---

Eva's "Over the Rainbow" was heard on the long-running popular evening soap "Coronation Street" this week at Alma's funeral. Charlie in Norwich writes, "The clip of Eva singing OTR may have been only around 30 seconds (leading up to the guitar solo), but it is the first time I can ever remember a piece of music being referred to in the script (admittedly I am a very occasional viewer, but my mother concurs and she watches it all the time) – reference to specific items (as opposed to issues) in the 'real world' are normally taboo – another 1st for Eva!" Steve in Yorkshire adds, "Terry Wogan spoke repeatedly this morning about the pile of e-mails he had received from Corrie/Eva fans. The general theme was that they were trying to retain composure watching Alma's funeral, but when they heard Eva singing, any composure went out of the window, so to speak."
---

Jan. 2002:  From Steve in Yorkshire, an update of recent UK TV: "On TOTP2 the strap bar comments that popped up during the video were roughly as follows: 'Well, what can we say? …..Since you last saw Eva Cassidy here her album Songbird has gone Triple
Platinum …..And she beat the Manic Street Preachers to the number 1 slot …..Songbird will feature as one of the biggest selling albums of the year …..And just remember where you saw her first.'

"You remember that 3 weeks ago OTR was played as soft background music in one of the episodes of Peak Practice – well last night they played the last verse again but not as background music, it was full volume." Thanks, Steve!

March 2002 (?): Eva's recording of "I Know You By Heart" was heard on the television cop program "The District" this weekend.  Several people alerted me about this, including my sister Vivien, who says that the song could be plainly heard, without any dialogue covering it up, at a dramatic moment.  Nick says it was about 30 seconds: "They used the song up to the first bridge part, fading it out as Eva sings '…cause I know you by heart'").
---

3/2002:  Gerard in Ireland heard two of Eva's songs on RTE 1 (Irish television) on a Gaelic language current affairs program called "Leargas."  He says, "The programme was about a plan to recreate the Jeanie Johnston, a sailing ship which carried so many Irish people to a new start in America during the famine. None of her passengers were lost. The plan was to build a replica and sail it to America for the Millenium. It has still not been finished. During the programme Eva's 'Wade in the Water' was played in the background as they discussed the difficulty of launching the ship, and was most effective. At the end, as the credits rolled, they played Eva's version of 'Over the Rainbow.' "
---

Eva's "Fields of Gold" was on NPR on the morning of April 19th. Neil e-mailed me to say, "NPR did a piece this morning about daffodils that were planted throughout NYC as a memorial to the victims of 9/11. One of the organizers mentioned that the idea was inspired in part by 'Sting's song, Fields of Gold.' At the close of the report, the fade-out music was Eva's version of Fields of Gold. It was quite moving." In the United States, National Public Radio (NPR) is perhaps the closest thing we have to the BBC. "Morning Edition" is the morning radio news source for educated people (some people would say, for liberals).  This is the second time Eva has been heard on "Morning Edition."
---

Early 2003: Another "Eva Moment" on UK television:  Pat in the UK writes, "On satellite tv 'Sky One' we have a drama/soap over here called 'Dream Team' which is based around a mythical football ( SOCCER !!!!! ) team named 'Harchester United'. Part of the current story line includes an attempted suicide by one of the players Ryan Green the son of the player/coach. In the episode over the weekend a large part of 'Imagine' by Eva was played over a scene where Ryan's father was distraught and looking his sons photos in sports mags etc. The music faded to dialogue between two characters and came in again towards the end of the track. Although the show has all the classic soap characteristics the sports aspect to it makes it just that tad different and its action scenes are well done utilising 'real' match scenes integrated with the actors."


---
Other television programs listed on IMDB include Sinchronicity, Defiance, Doctors, and Private Practice.
---