EVA CASSIDY: MORE PICTURES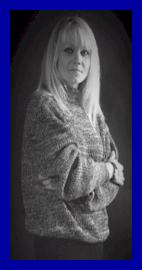 ---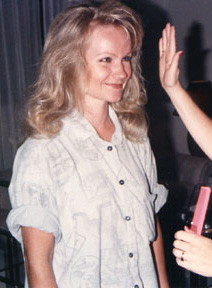 ---
---

The "Wammies" (Washington Area Music Association awards) are an important part of musical life in the Washington DC area. It is an often-repeated part of the "Eva Cassidy story" that she was ignored by the "music industry" during her lifetime, but it is less widely-known that the LOCAL music organization was extremely supportive and was fully aware of Eva's marvelous talent. I have written more about Eva and the "Wammies" in my article about "Over the Rainbow", and I encourage you to learn more about the Washington Area Music Association by visiting their website.
Maria Villafana went to a lot of trouble to track down some photos of Eva which were taken at several WAMA events, which I am delighted to share with you now. Here are the first two, showing Eva Cassidy receiving her first "Wammie" award in November 1993. Eva hadn't expected to win and wasn't planning to attend the ceremony, but WAMA President Mike Schreibman urged her to come! The award shown in the photo was for "Female Vocalist Roots/Traditional R&B," according to Maria, who adds, "She also received a Wammie that night for 'Vocalist Jazz/Traditional' but that Wammie was not given from the stage that year and therefore there isn't a photo of that acceptance."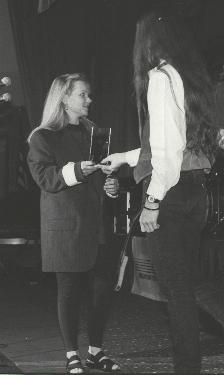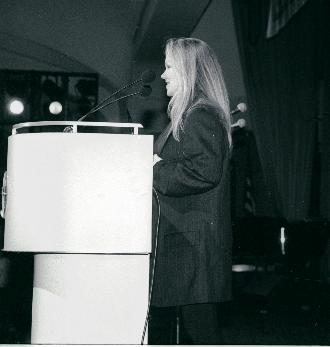 Wondering what Eva said in her acceptance speech? "Uh, uh…" (laughs nervously) "Thank God, and I want to thank my mom and dad, and …" (she finds them with her glance) "Al Dale, Chris Biondo and Chuck Brown. Thank you very much." (Radiant smile)
---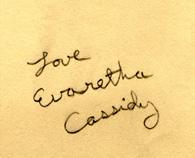 EVARETHA: On some of her songs, Eva's voice has been compared with that of Aretha Franklin. Eva was a big fan of the famous soul diva, and included a number of Aretha Franklin songs in her live repertoire. Some of Eva's friends from "Method Actor" days would jokingly call her "Evaretha." She occasionally signed her name that way, just for fun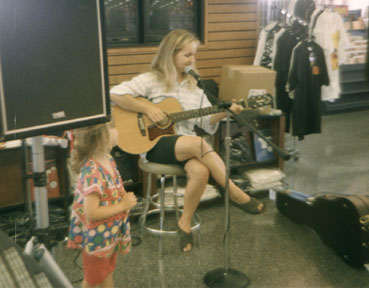 ---
Here's a wonderful quote from Eva. It's her introduction to "Tall Trees in Georgia," after the Blues Alley album came out.

"How's everybody? …Good." (Strums the guitar.) "This tune is on the CD, and I'm real embarrassed because when I" (laughs) "introduced the song I kept saying 'Um, Uh, Um.' I probably said it about seven times." (Pause.) "I don't like talking. I'd rather sing, so maybe you can like turn the volume down when I'm talking or something… I don't know…" (strums the guitar) "…it's pretty bad." (Strums.) "This is 'Tall Trees in Georgia.' "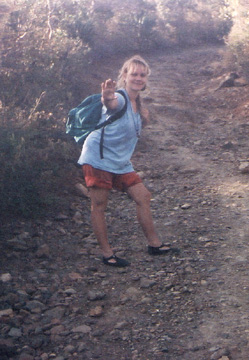 HIKING in the Virgin Islands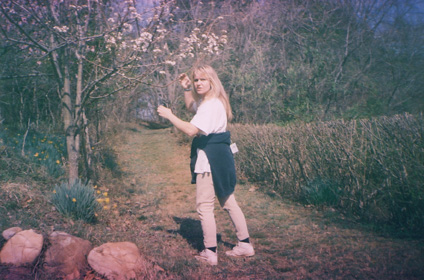 MORE HIKING: Eva seems to be saying, "Don't take my picture!" All I know about this one is that it was taken on a hiking trip in the springtime.





---
MUSICAL COLLEAGUES AND FRIENDS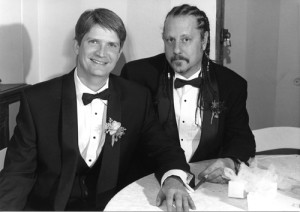 ---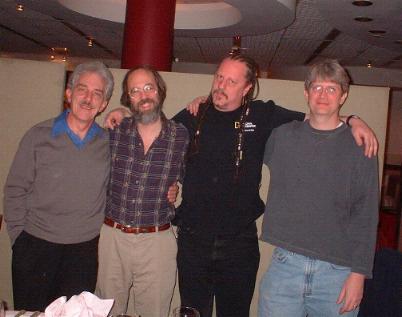 ---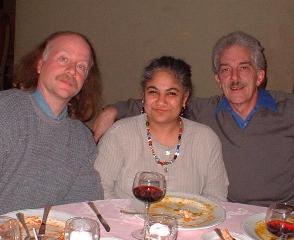 ---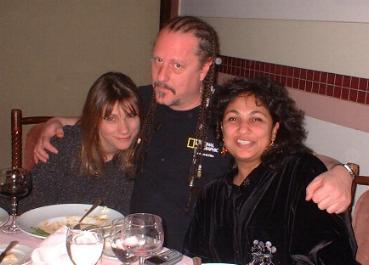 ---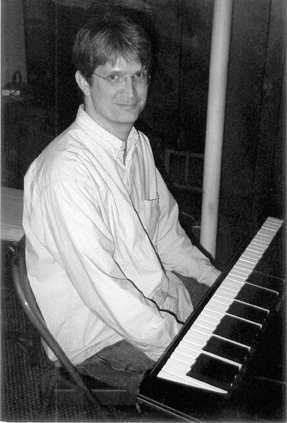 ---
Note: Because photos take longer to load, I have broken the collection into five parts. For more pictures, visit: