NOT YET UPDATED OR EDITED
INTERESTING EVA-RELATED PEOPLE AND PLACES: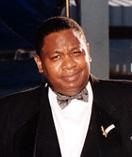 HILTON FELTON, 1947-2007 Today's Washington Post carries the sad news of the death of pianist and organist Hilton Felton. A well-known local piano room artist and jazz bandleader, he also worked with Chuck Brown and the Soul Searchers and appears on some of Eva Cassidy's recordings. His bio on his web page mentions his connection with Eva: "One of his proudest recordings is his organ work on Golden Thread with the late vocalist Eva Cassidy whom he greatly admired." **UPDATE: I asked Chris Biondo to tell me a little more about Hilton Felton and Eva. He told me, "He was a sweet, sweet man. I met him when he came in to play organ on one of Chuck Brown's songs, and I got his phone number. Eva wanted Hammond organ on 'Golden Thread' so we called him up. I think all the organ accompaniment on that song is all first-take stuff, and we added the organ solo later. Later we brought him back again to record organ parts for the two Chuck-and-Eva Christmas songs. After that Eva did a New Year's Eve gig with him at the club where he played on Pennsylvania Avenue — he had a trio and invited her to be the vocalist. Eva really liked him." http://www.washingtonpost.com/wp-dyn/content/article/2007/02/16/AR2007021602040.html(Updated February 19, 2007)
---

REMEMBERING PAUL WALTERS: Terry Wogan's morning program opened today with Eva's "Over the Rainbow" as a tribute to his late producer. Joe writes, "Well it just had to be Eva who was first to be played by Terry this morning – would have been no other I guess. After a very affectionate tribute to Paul from Terry – all the songs this morning are dedicated to Paul. Once Eva sang Over the Rainbow – Terry spoke about Eva and how Paul had introduced Eva to the British public – the rest as they say is history."
Steve in York directs us to the comment page on the BBC web site: "Did you see how many people have stated their indebtedness to Paul Walters for introducing them to Eva Cassidy? I set my browser to search for the string 'Eva' then lost count of the number of matches it found." Steve also tells me that Bob Harris closed his Saturday night program with Eva's "Fields of Gold" in honor of Paul Walters.
Pat reminds me that I have Paul Walters to thank for my proud possession of a "BBC Radio Two" shirt. (Yes, I did thank him at the time too!) Pat writes, "It was with great sadness tonight that I heard about the passing of Pauly (Dr Wally) Walters…. As you know he is an integral part of the 'Eva Story' as well as being a brilliant character in his own right. Sir Terry described him today as 'the best programmer in the world' …who would argue?? Terry added, 'To know Paul Walters was to love him. His character was in his smile.' I well remember contacting him and his immediate warm reaction and instantly sorting out a 'TOG sweat shirt' for you…. I am picturing his mischievous smile on meeting Eva and him probably saying something like… 'Now I can hear you for real.' Rest well Pauly and thanks for your talent and insight… you will be missed…."
---

SAD NEWS: From the BBC web site: "Paul Walters, long-time producer of Sir Terry Wogan's Radio 2 breakfast show, has died in hospital aged 59 following a long illness." Those of you who have followed the "Eva story" for a long time are aware that, as Les writes, "Paul Walters was an incredibly important link in the chain that led Terry Wogan to play Eva on UK radio." Our thoughts are with the Walters family at this sad time. (October 21, 2006)
---

To my immense sorrow I learned that Susanne Millsap passed away earlier this month (November 2006). Susanne was a big fan of Eva's music and probably played more of Eva's songs on her show than any other U.S. radio announcer.
From her obituary in the Salt Lake Tribune: Susanne S. Millsaps 1953 ~ 2006 One of the great women of this world, Susanne Millsaps, died of a cerebral hemorrhage on October 20, 2006. The bleeding was a consequence of her valiant 23 1/2 month struggle with metastatic breast cancer. Although she lived most of her adult life in Salt Lake City, she always showed her New York roots in her direct ways and her willingness to actively challenge injustice or inhumanity…." Susanne was the host of a folk radio program called the "Thursday Breakfast Jam" on KRCL in Salt Lake City for thirteen years. Her husband Grant writes on the Magpie House Concerts web site, "She was one of the bright angels of our world, and it is dimmer without her. We all have to shine brighter to make up the difference."
---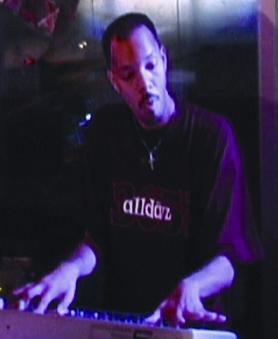 KENT WOOD, 1967-2005: Chris Biondo wrote the following in the Guestbook on January 2, 2006:
I just received the sad news that Kent Wood died in a car accident on New Year's Eve. Kent was a great friend of Eva's. He played keyboards when Eva and Chuck Brown played together, and played on the very first Eva Cassidy band gig in front of the Willard Hotel in the summer of 1990. He played piano for Eva when she sang "What a Wonderful World" at her Bayou tribute concert. He cried when he heard that Eva was dying. Kent's keyboard work can be heard on "The Christmas Song" duet with Chuck, the synth horn arrangement on "I Could Have Told You So", the organ on "Wade in the Water" and the electric piano on "Wayfaring Stranger". He was in the studio when she sang "Blues in the Night" and convinced her to try a more powerful take on the vocals, which pushed her to sing like she never had before. Kent also helped me finish Eva's music after she died. He was one of the best musicians I ever knew.
Kent Wood was best known for his keyboard and vocal work with the go-go groups EU ("Experience Unlimited," which was seen and heard in the Spike Lee film "School Daze") and Rare Essence. Many thanks to Rare Essence for permission to reproduce this photo.
---
"I WANT THE MUSIC TO BE ALL EVA": Recently a family friend, Dorlyn Williams, passed away after a long struggle with cancer. As a neighbor of Eva's grandmother and aunt, Dorlyn knew Eva and often heard her perform. When Dorlyn's own cancer was diagnosed, she didn't listen to Eva's music for a long time, but in her last week of life she sent her husband to find those Eva Cassidy CDs. She also gave instructions for the music to be played at the reception following her memorial service: "I want the music to be all Eva, all the time." (April 2007)

JAZZ BASS LEGEND KETER BETTS DIES AT 77: Keter (rhymes with Peter) Betts passed away this past weekend at his home in Silver Spring, Maryland. Today's Washington Post contains an eloquent article about Keter Betts, written by Richard Harrington. "Jazz elevated Keter Betts to worldwide renown of his own and he in turn elevated everyone fortunate enough to be around him." Best known for his long partnership with Ella Fitzgerald, the name of Keter Betts will be familiar to Eva Cassidy fans from the musician credits on THE OTHER SIDE, because he played on "I Could Have Told You So" and "You Don't Know What Love Is." It was Chuck Brown who brought Keter to the project, recalls Chris Biondo: "Chuck and Keter go back a long way." Keter was also one of the many participants in the Eva Cassidy Tribute Concert at the Bayou. On that occasion he performed with Eva's friend Meg Murray. "Keter loved the way Eva sang 'Blues in the Night,'" Biondo recalls. "He told me that the test of a good singer was whether or not she could hit the bridge in that song. He thought Eva nailed it." In 1994 Keter Betts was inducted into the "WAMA Hall of Fame." (Added August 9, 2005)
---
---
< !- – – – – – – – – – – – !>
SKATING, DANCING, TWIRLING, ETC.:

EVA'S MUSIC ACCOMPANIES DANCER ON FOX PROGRAM: Sheri in Northern California writes, 'Eva's rendition of "Fields of Gold" was featured tonight [June 28, 2007] on the show "So You Think You Can Dance". One of the dancers used it as their music for their dance routine. It's an American show in its third season. It's on the Fox network, from some of the people that do American Idol. Eva's song was used in last night's result show. There are 3 couples with the least amount of votes. Those 3 couples dance as individuals (6) in their own style of dance for a short routine. The judges then
deliberate and kick 1 guy and 1 girl off the show. Whenever a dance routine (whether as a couple or individual) is performed on the show, they show the name of the song and artist being used for that routine. Eva's rendition of "Fields of Gold" was used by one of the girls in the bottom 3 during her individual dance routine. She was the last girl to go and the routine was about 30 or 40 seconds."
UPDATE: Mike in Syracuse was watching the program and sent me more information. 'So You Think You Can Dance on Fox Network was on Thursday 6/28 from 9-10PM EST. The competitors with the lowest TV audience votes had to compete for an elimination from the competition by the judges. Anya Garnis did her dance solo to Eva Cassidy's "Fields of Gold." On the screen during her performance Eva Cassidy's name and the song name were graphically inserted. Anya is the judges favorite, if not the TV voters favorite this week, and was voted through by the judges after this dance-off. Anya is originally from Russia and is a ballroom dancer from New York City.'
EVA'S IN A CROSSWORD PUZZLE: My husband was working a crossword puzzle when he started with surprise and passed the book over to me, pointing to clue 116 Down. "Singer Cassidy," read the clue. Three letters. Could it be? I checked the answers in the back — sure enough, E-V-A ! The clue appears in the Simon & Schuster Crossword Puzzle Book #234, in puzzle #31, "Also Known As," by Alfio Micci. (Added May 31, 2005)
"OVER THE RAINBOW" FOR BRASS: Virtuoso cornet player Alan Morrison released a new album in October 2004 entitled OVER THE RAINBOW. According to his website, "the title track is the award winning arrangement by Alan of Eva Cassidy`s emotive version of the Wizard of Oz classic." Award-winning? "Alan Morrison has won the Fodens Richardson Award for arrangements. His stunning new cornet solo with band accompaniment `Somewhere Over the Rainbow` taken from the Eva Cassidy album `Songbird` has come out on top of over 120 entries…. Alan`s arrangement of `Somewhere Over the Rainbow` is published by Crabtree Music and is now available to purchase online. Versions for piano accompaniment and quintet will be available soon." Fodens Richardson describes Morrison's arrangement as "simply breathtaking." Apparently this was the inauguration of the award, sponsored by an acclaimed brass band, with the intent "to encourage new and established composers and arrangers to arrange new concert repertoire that would be accessible to all listeners." Amazon.co.uk does not list Morrison's newest CD but it is available through his site (link above). **UPDATE: Soon to become a "single"? According to the Huddersfield Daily Examiner, "[Morrison's] new version of the song has been going down well at B and R concerts throughout the year and so impressed someone from the recording company that made the original Eva Cassidy recording when he heard it on BBC2's Listen To The Band, that he got in touch. Now Over the Rainbow is to be released as a CD single backed by the sort of publicity that a major recording company can generate. Soon, Alan Morrison's name and that of Brighouse and Rastrick will again be as well known as the band was in Floral Dance days." (Updated December 17, 2004)
---

ODD COINCIDENCE at the Eva Cassidy Band Reunion Dinner: The former Eva Cassidy Band recently got together at a local restaurant for their annual holiday dinner (December 2003). At the end of the evening, it was discovered that Jim Campbell, the former drummer for the band, was actually performing at an unrelated event at the same restaurant. Those of you who are interested in historical minutia will recall that Jim was the drummer for the band Method Actor, and played some early engagements with the Eva Cassidy Band. Due to his other musical commitments, he soon left the band and Raice McLeod replaced him.
---

Jim B. writes, 'I have a CD which contains a dedication to Eva. The CD is titled: "Every Man I Love Is Either Married, Gay, Or Dead" by Kacey Jones, on Nashville-based IGO Records (copyright date is 2000).
The CD is a mix of serious and comedic tunes. One of the straight numbers is "Over the Rainbow". Kacey's dedication reads: "This album is dedicated with love to my family and to the memory of Bob Manning. To Denver Smith, your courage will be remembered always…And, to Judy Garland, Eva Cassidy, and my mama, Carmen Jean…I'll meet you beyond the rainbow." I had the pleasure of seeing Kacey Jones, in person, last week, and we've exchanged a couple of e-mails ; in one of them, she comments: "For the record, my favorite version of ANY song ever recorded is the Eva Cassidy version. Her OTR is stunning."
By the way, Kacey is an excellent writer and musician, and screamingly funny. If any other of Eva's fans are looking for something new to listen to, they might consider giving her a try. Her web address is kaceyjones.com. Her non-serious material tends to be sometimes risqué, but in a good-natured manner, rather than in a mean-spirited one.'
---

August 23, 2003: From Glynne in the UK: 'Tonight On ITV's "The Vault" a live quiz programme, one of the questions asked was "Songbird and American Tune are both postumously released cds by which artist?" The guy didn't know the answer so he referred to the "home brokers" – on-line helpers and the first one he asked answered Eva Cassidy.'
---
A friend in the United Kingdom, who asked to be anonymous, sent me the following true and touching story (only slightly edited for length):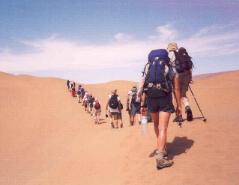 I feel the story I am about to tell has Eva's spirit interwoven throughout and perfectly illustrates how Eva touches peoples lives far beyond the boundaries of Bowie Maryland. I do believe that it also captures those qualities in life that we hold dear to our hearts – compassion for one's fellow man, a kindred spirit, thoughts of peace, to love someone with all your heart and soul – and the quality that was the only one left in Pandora's box – HOPE.
Last November a work colleague – Annette – was organising a Charity Auction for an organisation called Maggie's Centre. She was trying to raise £5,000 to go on a Charity walk over the Sahara desert, and her personal drive to do this was in memory of her dear friend Eleanor who had died of Cancer at 36 years of age.
Here in the UK there are a number of Maggie Centres devoted to providing respite care and support to terminally ill cancer patients – I mentioned the auction to Alex, my daughter in law, who is a nurse, and she told me that working in the Maggie's Centre had been the most rewarding, inspiring and moving experience she had done as a person and as a professional nurse.
Just prior to the auction, while speaking with Annette,- Eva's name came up in the conversation. Annette let me know that Eleanor was a great fan of Eva and that particularly during the last months of her life, Eva played a significant part in helping Eleanor cope with her emotions and positively help her to reflect on her life and appreciate the values of one's life.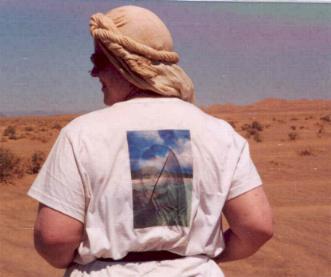 The night of the action was so much fun and Annette raised loads of money – it was wonderful that night to see so many people prepared to give so much for such a worthwhile cause. While my own small contribution to raise funds was to "buy" a game of golf – I really wanted to try and do something a little more personal for the Maggie's Centre and for Eva. So I asked Annette if she would wear an Eva T shirt on the Sahara Walk and have a picture taken so that I could forward it to you. In return I pledged to make a further contribution to the Maggie's Centre.
So Eva has walked the Sahara and her music has filled the air – I am sure she smiled down on them all.
I don't know that I have really done this story the justice it merits – I find it difficult to say the right words when tears well up in my eyes and I have had to walk away a few times while typing this – Eva's was blessed with an unique ability to move and connect into people' s hearts and souls – Glad Eva touched Eleanor's and those left behind were able to keep both of their memories alive.
---

Feb. 23, 2003: Glynne in the UK tells us, 'I was watching "Who wants to be a millionaire?" on ITV and the £8,000 question was:
Who topped the album charts in 2002 with "Imagine"?
a. Dido b. Beth Orton c. Eva Cassidy d. Norah Jones.
The guy deliberated for ages then asked the audience, who voted:
a. 27%
b. 10%
c. 50%
d. 13% .
He continued to deliberate, was going with the audience, then took 50/50, which left the choices Eva and Beth Orton, so he went with Eva and won.
He has just finished and ended winning £32,000. '
---
December 28, 2002: The Tennessean newspaper interviewed the Chancellor of Vanderbilt University, and asked him that famous question about what albums he would bring with him to a desert island. The second album he named was EVA BY HEART (my own favorite Eva album), and the Chancellor said, "This young diva died too young and was not truly discovered until after her death. Her music is timeless."
---
December 13, 2002: The Guardian used Eva's name in passing, in a review of a book about the extinct bird, the Dodo: "Like Eva Cassidy and Vincent Van Gogh, the dodo has achieved far greater fame in death than it ever did in life."
---
October 28, 2002: Just spotted in a UPI press report from critic Ken Franckling: "Every label these days seems to be looking for the next Diana Krall, Norah Jones or Eva Cassidy…."
---

Here's a funny one from the Guestbook: Brian in Kent wrote, "Oh dear! A contestant on the UK's Weakest Link this evening did not know what singer named Eva with a surname begining with C had an album released after her death called Live At Blues Alley. Any suggestions as to the answer?"
---
September 2002: Here's a funny Eva mention, in an article from the Belfast (Northern Ireland) News Letter, reviewing a new model of Volvo: "Upgrading to the XC90 D5 SE or T6 SE (pounds 30,400 or pounds 33,640 respectively) offers as you'd expect even more luxury such as leather, better wheels and so on, There's the obligatory communications pack with integrated sat nav, phone and hi-fi so you can call your partner and tell them the co-ordinates of the corner of the car park you're sitting while listening to the latest Eva Cassidy."
---

August 2002: Gemma in England writes, "I was
watching a UK quiz show called "Enemy Within" this week, when one of the questions asked was "Which singer/artist had a number one album
last year with Songbird?" and quick as a flash, one of the contestants answered "Eva Cassidy"!! I couldn't believe it – how great for Eva, and that the question was answered correctly!
---

From Henrik: "This spring term, at the Department of Music of the University of York, the first of a series of seminars on 'Meaning in singing: style and technique in context' took 'A detailed look at "Over the Rainbow" as recorded by Judy Garland and Eva Cassidy (two versions separated by about 50 years), focusing on ideological considerations and questions of performance practice.' (http://www-users.york.ac.uk/~jcs7/noticeboard.htm) Isn't it amazing! From all I have read about Eva I can only imagine that she would have been utterly dumbfounded to learn that her work had become an academic topic at an English University." WOW!!!!!!!!!!!!!!!!! Steve sent me this link about the professor who teaches the course.
---
EVA ANAGRAMS: Mick in the UK, whose hobby is anagrams, worked out this one : ' "Songbird" by Eva Cassidy ~ is vibrancy by a goddess. ' Another one, which Doug in Pennsylvania read on an Anagram website called anagramgenius.com, was created by David Bourke: "The Late Eva Cassidy" ~ "Lady Achieves Taste"
---

4/23/2001 Eva Cassidy's prominent placement in the BBC's list of "Voices of the Century" is receiving press mentions internationally. What a remarkable tribute to Eva from the music lovers of the United Kingdom. Now I hear that BBC radio announcers are practically bickering over who "discovered" Eva Cassidy on behalf of BBC Radio 2! Was it Mike Harding, Terry Wogan, or Bob Harris? I have been investigating, and the answer is… none of the above. Paul Jones was actually the first to put Eva on BBC 2, with 'Wade in the Water' on his blues show. (Note: According to Brian in Scotland, "this is Paul Jones the singer, from the 60's band Manfred Mann.") The following week, Mike Harding was the first to play 'Fields Of Gold.' Very shortly thereafter, Paul Walters and Terry Wogan introduced Eva to the audience of the most-listened-to "Wake up with Wogan" program (did I get that name right?) and Bob Harris brought her voice to the discerning listeners of his eclectic Saturday night show. Thanks, gentlemen, you are all wonderful!
---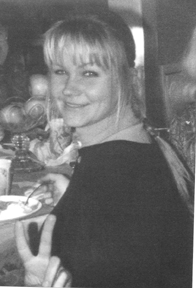 "I DREAMED THE WORLD WOULD ALL AGREE TO PUT AN END TO WAR…." Gerard in Ireland writes, "Listening to the news, and hearing mention of the new Middle East peace talks, I again think of Eva, as I always associate her with Annapolis, and she would surely wish them success in their talks."
Amen! I've been pondering about which Eva song would be a good theme for a peace conference. My answer (sorry) is a recording that has not yet been released: "Last Night I Had the Strangest Dream," written in 1950 by folksinger-songwriter Ed McCurdy. I found this tidbit on Wikipedia: 'In 1980, [McCurdy] was gratified that two of his compositions, "Last Night I Had the Strangest Dream," and "King's Highway," as recorded by his old friend Josh White, Jr. became the official theme songs for the Peace Corps and VISTA…. In 1989, Ed experienced one of his most emotionally satisfying moments when the NBC-TV News cameras and Tom Brokaw, broadcasting from on top of the Berlin Wall as it was being dismantled, showed school children on the East German side of the wall singing en masse "Last Night I Had the Strangest Dream."'
Eva learned the song in childhood, probably from her father; it was a family favorite. She performed it at Pearl's in Annapolis on one of the nights that happened to get taped. The recording is flawed but (I think) fixable. What does Eva "do" with the song? She sings it. She just sings it. With this song, that is enough. (2007)
---

John in Vermont offers news from Hawaii: 'Fans of Hawaiian music take note! A bonus track closes the new "Amy & Willie Live" CD. It is the "Eva Cassidy arrangement" of Autumn Leaves sung beautifully by Amy Hanaiali'i Gilliom. Amy and Willie K enjoyed a fruitful partnership, both musical and personal, back in the late 90s before going their separate ways. Earlier this year they joined forces for a limited West Coast tour with this CD resulting. Want to expand your idea of contemporary Hawaiian music? Buy this. It is great fun with Willie being, well, Willie K: irrepressible as always. You can order it from Auntie Maria at www.mele.com or pick it up at a Borders near you. (Note: most of the songs are sung in Hawaiian, a most beautiful language. Lyrics in the CD insert.)' John adds that the album notes do specifically mention that it is Eva's arrangement of "Autumn Leaves."
---

More Hawaiian music news from John in Vermont: 'Eva is once again part of a very special new release from the island of Maui. After a four years wait between offerings, Keali'i Reichel, one of the most popular and important artists in Hawaiian music today, returns with what may be his most personal release, "Ke'alaokamaile" (The Scent of Maile"). Eva fans take note: track #4 is Fields of Gold". In the CD booklet Keali'i explains: "This arrangement of Fields of Gold, inspired by the late Eva Cassidy, evokes fond memories of long summer days spent at the beach at Paia. How I dearly miss those golden sands, the sound of the wind blowing through the coconut trees, the feel of the sea spray on my skin and the voices and laughter of loved ones." Nature-lover that she was, it sounds like Eva would have felt right at home.
It is a simple presentation. Kapono Beamer plays guitar and there are about a half dozen strings players (yes, wonderful, living breathing classically-trained musicians!) together with vocals by Keali'i. I imagine Eva would have been charmed.
The 15 song CD has 4 songs in English with the remaining 11 in the Hawaiian language, with superb translations provided in the CD booklet. There are good reasons why his fans have filled Carneigie Hall, the Hollywood Bowl and his tours of Japan play to SRO crowds. Buy this CD and find out for yourself. If you're not near a Borders, you can order on-line at www.mele.com.'

COMPARISON WITH SANDY DENNY: Eva's friend Elaine Stonebraker writes, "In the November issue of Irish Music magazine, there is an article about Sandy Denny, the singer in Fairport Convention. The first paragraph ends with, 'She should have the same aura of reverence as Eva Cassidy… maybe the time is ripe for her memory to shine once again.' Wouldn't Eva LOVE to be compared to Sandy Denny? I know she learned a couple songs from her albums." (Added December 23, 2004)
---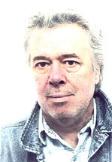 12/1-3/2001 : Congratulations to Tony Bramwell, who has been promoting Eva's music to such good effect in the United Kingdom. He has been named "PLUGGER OF THE YEAR" by the British Record Industry. He will receive the award on TV next Saturday, December 8th, as part of the "Record Of The Year" show. That same day, Tony will also appear on BBC 2 TV as part of a program called "THE TRUE STORY OF TOP OF THE POPS."
Although he is delighted about the award, this is a sad week for Tony Bramwell — a native of Liverpool, he was a childhood friend of George Harrison. Tony told me, "When I was 11 I had the pleasure of meeting BUDDY HOLLY when The Crickets played in Liverpool. I was pointed out as the kid who met Buddy. George Harrison was our local butchers delivery boy and he used to borrow records from Buddy, Gene, Little Richard, Everlys etc and we became friends, going cycling and in gang things together. He then disappeared until I met him on a bus going to what was THE BEATLES first real gig and I carried his guitar in to get in free, I did this for all the group up until the record contract and Brian Epstein asked if I would work for him full time which I did. George remained my friend calling round to see my mum and taking us out for drives in his new car. My mother knitted the famous black scarves! I worked alongside The Beatles throughout their career, leaving eventually after the end of APPLE. Through all those years George remained a true friend to all he liked. He was never happier than when he could play with good musicians especially his idols Carl Perkins, Bob Dylan etc. In the Beatles he played probably the most familiar guitar pieces ever recorded, and when his catalogue of solo material and the wonderful WILBURY albums are eventually C.D. issued the world will be able to make a re-evaluation of some great work. He'll be missed by his friends and fans and fellow musos like mad."
---
BRIEF CASUAL MENTIONS:

April 23, 2003: LITTLE THINGS MEAN A LOT. Have you noticed how often Eva's name is mentioned casually in unrelated articles? I am so thrilled that Eva is becoming well-known enough for such passing references. Here's the most recent, from a column about grandmothers in the Press of Atlantic City. Features editor Alice Cranston writes, "Of course, I need to improve my traveling skills. No more zipping past exits because I'm listening too closely to a Jonathan Kellerman mystery or singing along with Eva Cassidy."
---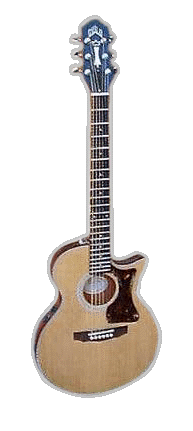 Keith Grimes spotted an "Eva mention" in the latest issue Guitar Player Magazine. He said that in an article about T-Bone Walker, Eva Cassidy was listed as one of several singers to record the song "Stormy Monday." Keith was struck by the fact that Eva was included in the list so matter-of-factly, "as if everybody would know who she was."
---
January 30, 2004: INFLUENCED BY EVA: In today's Richmond Times-Dispatch (Richmond, Virginia) an article about musician Jackie Frost contains the following: "Frost and the boys describe their music as acoustic Americana, a satisfying harmony-driven blend of bluegrass, blues and folk, shaped by the influences of artists such as Eva Cassidy, Tim O'Brien, Etta James, Doc Watson and Bonnie Raitt."
---
MORE MISCELLANEOUS ITEMS:

METAPHOR NEEDED: I need a bit of help with something I'm writing. Radio Two's Terry Wogan is very well-known in the United Kingdom but not in the United States. I need a point of comparison. For example, I have said that the ITV news magazine program "Tonight with Trevor McDonald" is roughly equivalent to "60 Minutes" in the United States. What would be the parallel for Terry Wogan, in terms of how well-known and influential he is? If you have any ideas, please e-mail me.
**UPDATE: Some interesting suggestions have been sent me, but it has become clear that there is no American equivalent of the incomparable (!) Terry Wogan. Dave writes, "There are only a few radio voices that are known coast to coast. Rush Limbaugh, Howard Stern, Dr Laura, and Paul Harvey. …I cannot think of a single radio personality whose fame comes from music." John in the UK muses, "I would say Terry Wogan is unique. You might liken him to the best of deejays in the US, which would mean one who is not only the most recognizable personality but who presents an eclectic mixture of music with taste and a unique and infectious humour: but Terry has in the past also had his own chat show on TV, comparably popular to Leno or Letterman at the time, and even at one time was somehow persuaded to become a recording artist, his rendering of the 'Floral Dance' rising to the top of the British hit parade, if memory serves. It amused him hugely, I am sure. It's tough to pigeonhole him by an analogy to a US personality. Terry Wogan is Terry Wogan, there aren't any others." Hilary adds, "It is well known in the UK, that Terry hosts the top breakfast show. His audience figures are through the roof. None of the other national stations can match his listening figures."
More thoughts and suggestions: Jimmy Campbell (quick, where did you hear his name before?) writes, "How about Casey Kasem? I think that he would be a comparable TV and radio personality to Terry Wogan." Stephen suggests, "How about Wolfman Jack?" Olivia in Ireland had an alternative idea: "In reading the suggestions for Terry Wogan, they all try to refer to the music industry but the person that came to my mind was Arnold Schwarzenegger . They are both from another Country (Terry Wogan is Irish) and have found household fame in their adoptive countries. Where Arnold has done Movies and is now in politics, Terry Wogan is involved in Radio and TV. His name might not be as worldwide as Schwarzenegger but hopefully you get the comparisons." Anne in Wisconsin writes, "I vote for Dave Marash of ABC without whom I doubt I would ever have heard about Eva Cassidy." And finally, from Kimberly, "I'd venture, from what little I've heard of the BBC, to compare Terry Wogan to Charles Osgood. (The person who anchored CBS Sunday morning). Not the same style of course, but someone nonetheless who took notice of all the beauty around him and brought it to the attention of the world. Osgood often focused on the beauty of people and their stories and talents."
FINAL WORD ON THE SUBJECT: Pat D. went straight to the source and asked the question of Paul Walters, the producer of "Wake Up With Wogan." Walters graciously replied: "I don't think there is a Radio comparison to Terry… I suppose there are a few TV people that might be vaguely similar. The radio in
the US is so totally different to here. The main difference is, that me, as Producer, can programme what I like, I have no constraints, that's
how I discovered Eva in the first place and put it into our programme. I was absolutely certain that TW would like it, but it would not have
mattered if he didn't, I choose the music…! Anyway, that's all history. He loved it too!"
< !- – – – – – – – – – – – !>
A SERIOUS MESSAGE:
Eva Cassidy died on November 2, 1996, of melanoma — the deadliest form of skin cancer. After Eva's death, her parents suggested that
instead of flowers, her friends and fans might consider making a donation in Eva's memory to "http://www.med.jhu.edu/cancerctr/melanoma/support.htm">The Fund for Melanoma Research at Johns Hopkins University in Baltimore, Maryland. If you are moved by Eva's music, and by her story, please consider supporting this worthy cause. I am also signing this website up for the Amazon.com and Amazon.co.uk "Associates" program. There are now some specially coded links from the website to Amazon. When people use those links to make purchases, a small percentage of the sale price will go directly to the Fund for Melanoma Research at Johns Hopkins University. I will show the amount of money raised on the "What's New" page in the Navigation Box at the top.

This article in the Boston Globe discusses the dangers of melanoma and mentions Eva.
More melanoma information here, with mention of Eva Cassidy in connection with this dangerous form of cancer. Did you know that reggae musician Bob Marley also died of melanoma?
The website for the
Melanoma Education Fund contains some very useful information about this deadly disease.
June 19, 2003: Today I heard from Dr. Mona Mofid of Johns Hopkins University, who wanted to thank me personally for the donations to melanoma research. I must pass along those thanks to all of you, who use the special links to Amazon.com and Amazon.co.uk! 5% of those purchases are donated to cancer research, and so far it has totalled over $3,700.
Dr. Mofid writes, We are so extremely grateful for your efforts to fund melanoma research and education and for honoring Eva's legacy is such a profound way. I think that each of wishes that when we leave this earth, our lives will have impacted others in a positive way, and as I am sure Eva's
music brings joy into so many people's lives, in this particular way it also is saving lives.
Last week we conducted a free skin cancer screening (open to the public) and screened over 260 people, of which we found more than 25 lesions
that were highly suspicious. Those participants will now be having biopsies. The new skin cancer statistics, which are alarming, are that 1 in every 39 Americans has a lifetime risk of developing melanoma! So even though we are aggressively pursuing research, educating the public and screening is crucial as well. All of your funds are used to help support research and for that I am personally grateful.
Dr. Mona Mofid of the Dermatology Clinic at Johns Hopkins University has sent me some very important information about melanoma. As most of you know, Eva died from this form of cancer. Please take a few minutes to educate yourself about melanoma, because "If caught early, melanoma is one of the most curable of all cancers; however, left untreated it can be fatal." The article also gives some interesting information about the melanoma program at Johns Hopkins, which is the beneficiary of the Amazon.com and Amazon.co.uk fundraiser on this site.

Linda in Kansas City sent me information about her website, which is dedicated to the prevention and treatment of melanoma. It is at http://www.sunblitz.com. Linda is a six-year survivor of melanoma. Please take a few minutes to educate yourself about this potentially fatal, but often curable, form of cancer.
---
AMAZON ASSOCIATES FUNDRAISER:

border="0″ HSPACE=5 align=left/>




FUNDS RAISED FOR MELANOMA RESEARCH:
AMAZON ASSOCIATES UPDATE: This website is pleased to participate in the "Amazon Associates" program as a fundraiser for cancer research. Over the past several years we have raised well over $6,500 in Eva Cassidy's memory. These funds are sent directly to the melanoma research fund at Johns Hopkins University in Baltimore, Maryland. Please, if you want to order ANYTHING from Amazon.co.uk or Amazon.com, and now from Amazon.ca, link from here, please! It doesn't cost you any more, and these little bits of money mount up. The quarter-to-date totals are shown in the "navigation box" on this page. THANK YOU SO MUCH for your participation!
As many of you know, melanoma is the form of cancer that took Eva from us. Johns Hopkins University Hospital in Baltimore was where she received her medical treatment, and the Fund for Melanoma Research benefits medical research into this most deadly form of skin cancer. Did you know that Johns Hopkins has the largest medical research facility in the United States, and that it is also the largest private employer in the state of Maryland? By the way, the full name of the charity is the "Melanoma and Cutaneous Oncology Research Fund." If you are interested in sending them a direct donation, use this address:
JHU Melanoma and Cutaneous Oncology Research Fund
Attention Amy Helsel
1 Charles Center
100 North Charles Street, Suite 436
Baltimore, MD 21201
USA
---