The falling leaves
Drift by my window
The falling leaves of red and gold….
Eva had known the wistful ballad "Autumn Leaves" for many years, but she had never included it on Eva Cassidy Band engagements until a few months before the recording nights at Blues Alley. "She started working that in with her solo material in the middle of sets," recalls Chris Biondo. Usually she performed it as a solo, accompanying herself on acoustic guitar, as heard on SIMPLY EVA. For LIVE AT BLUES ALLEY, Eva asked Lenny Williams to join her on piano.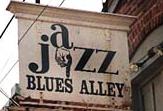 The way Chris Biondo remembers it, Lenny's piano solo was a very spur-of-the-moment addition. "Lenny told me that when she did it live at Blues Alley, he'd never rehearsed it with her before. Eva asked him to come up and play it that night. He'd done the song a million times, but not with Eva. He took a little bit of a guess on the key. Lenny's got perfect pitch, but it's a little scary to just go up and come in the middle of the song on a piano solo, and not have discussed the key or the chords changes ahead of time."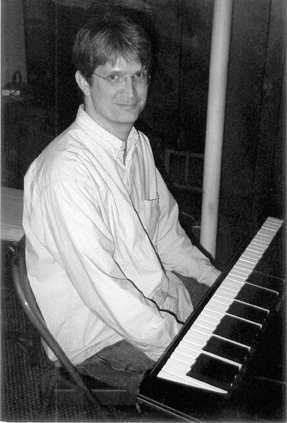 After all this time, Lenny isn't sure if that's the way it happened or not. "I do remember it was in a weird key, and that I was petrified that I would get the key wrong and come in wrong. It was in five flats. I didn't know whether I should play from the beginning or not. Eva looked at me, but I was listening to what she was doing with the song and I didn't play, but then right before the break Eva gave me another look, like, 'You'd better come in now and play something because I don't have a solo prepared,' so I did. It's a nice little part, I was going for something that was a little bit classical-sounding."
Of Eva's acoustic guitar arrangement for "Autumn Leaves," guitarist Keith Grimes comments, "I really like the fact that she doesn't use the normal chords to 'Autumn Leaves.' There's a set of chords that 99% of the population is out there playing, and Eva does something that's just slightly different. It's refreshing. I know it's because the minor seven flat five that's in there, that most people play, is a chord that she didn't know. But, you know, the Beatles were the kings of that, like 'I don't know how to do it right so I'm just going to do it my way,' and they'd come up with something even more creative."
Keith points out that "Autumn Leaves" on LIVE AT BLUES ALLEY is a good example of how the musicians of the band worked together to support Eva's vocals without detracting from their power. "Eva had very fully-realized arrangements on acoustic guitar, and yet due to some minor embellishment in the form of one musician accompanying, she got enhanced arrangements that were greater than she could have done solo. That's what happened there. On 'Autumn Leaves,' Lenny Williams just plays a piano solo, then he goes away and he's never heard from again. And it's great, it brings in another color to the song and then it leaves, and when Eva comes back in, your attention goes right back to the emotional center of the vocal on the tune."
Eva's mother, Barbara Cassidy, told the authors of the Songbird biography that "[Eva] had Seasonal Affective Disorder. When it became September, the days got shorter and she said, 'Mom, I can't really enjoy fall, as beautiful as it is, because I know winter is coming.'" One can only speculate about what the song "Autumn Leaves" meant to Eva, but perhaps its seasonal melancholy resonated with her own regret about the falling leaves. Or was it a more eternal metaphor? We'll never know.
Eva's live recording of "Autumn Leaves" is on the albums LIVE AT BLUES ALLEY and NIGHTBIRD, and it is also included on the anthology album SONGBIRD and THE BEST OF EVA CASSIDY. In 2011 an acoustic solo version was released on the SIMPLY EVA album. According to my website polls and tabulations of "favorite songs" from the Guestbook, "Autumn Leaves" is one of the top five favorites of all Eva's recordings, along with "Over the Rainbow," "Fields of Gold," "I Know You By Heart," and "What a Wonderful World."
Since you went away
The days grow long
And soon I hear old winter's song
But I miss you most of all
My darling
When autumn leaves start to fall…."
---
Note: Many thanks to Tom Forsey, for his permission to reproduce the photo of Lenny Williams. Thanks as always to the members of the Eva Cassidy Band for helping me with this series of articles. I would also like to thank Louis Scherr of Blues Alley for the photo of the Blues Alley sign.
Please do not copy the images on this website, which are shown with the permission of the copyright holders.
---