THE BEST NEWSPAPER AND MAGAZINE ARTICLES (DON'T MISS THESE) :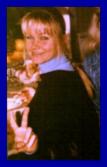 WASHINGTON POST ARTICLE: "Echoes of a Voice Stilled Too Early" is a marvelous tribute to Eva by Washington Post writer Richard Harrington. This article and several photos appeared in the Sunday Arts section on November 17, 1996, shortly after Eva died. The albums EVA BY HEART and SONGBIRD had not yet been released (nor the other posthumous albums, TIME AFTER TIME, IMAGINE, and AMERICAN TUNE). Richard graciously gave me permission to reprint his article on this site.




WASHINGTON POST MAGAZINE ARTICLE: "When Chuck Met Eva" was written for the Washington Post Magazine by Jefferson Morley and published March 9, 1998 (Morley also wrote the article about Eva at Amazon.com). "In June she went with Jackie Fletcher to see Odetta, who was performing in Baltimore. ' This is what I want to do,' Eva told her friend, gesturing to the venerable folk singer onstage. 'A woman getting older and better, playing her guitar in haunts and clubs and quiet auditoriums, places where people really listen.' " (The Washington City Paper called this article "riveting," in a rare moment of praise for its arch-rival newspaper.)




LETTERS TO THE EDITOR: A few weeks later the Post printed these follow-up letters in reply to the above article. Several people offered their own special memories of seeing Eva perform, or of working with her: …"I had asked him [Chris Biondo] to locate a 'gospel choir' for the track, but he replied that I only needed Eva. She flawlessly, in one take, recorded a four-part harmony for the chorus of the song…."




WASHINGTONIAN MAGAZINE ARTICLE: This excellent article, "Songbird," is from the May 2001 issue of Washingtonian. Both of Eva's parents have told me this was their favorite of all the articles written about Eva. The author is Sherri Dalphonse. 'Eva Cassidy was happiest not in a smoky nightclub but outdoors, where she hiked and biked and basked in the beauty around her. She and her mother—her best friend—went for a walk, bike ride, or drive to the water almost every Sunday. "She had this old pickup truck, and one time we were on this country road and she started swerving," recalls Barbara Cassidy. "I said, 'What are you doing?' And she said, 'Mom, don't you see those caterpillars? I can't run over those.' " ' Sherri Dalphonse won a Dateline Award for feature writing for this article.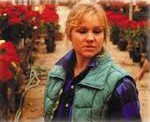 "Eva Cassidy's Day Job" For many years, Eva's "day job" was at the Behnke Nurseries in Maryland. The "Holiday 2005" issue of Behnke's newsletter GardeNews contains a wonderful reminiscence about Eva, "Eva Cassidy's Day Job," written by her friend and co-worker Larry Hurley. Larry and GardeNews editor Lori Hicks have kindly given me permission to post it on this site as a PDF file. You can read the article here. The photos were taken by Larry Hurley also.


OTHER NOTABLE NEWSPAPER AND MAGAZINE ARTICLES:

Ellis Widner of the Arkansas Democrat-Gazette wrote an article about Eva Cassidy in July of 1998, calling her "the best singer you've never heard." He has kindly given me permission to share it with you here. It's a wonderful article with some interesting commentary from Eva's producer, Chris Biondo, and Bill Straw of Blix Street Records: 'Straw believes an artist's best work is often accomplished before they are affected and influenced by the business of making music. Cassidy, he says, recorded all of her songs in relative obscurity, untainted by commercial concerns. "Eva's legacy is pretty much pure." '

Critic Alex Ward wrote a feature article for the New York Times, entitled "In Death, a Shy Singer Finally Grabs the Spotlight." It was published August 12, 2002. "In some ways, the explanation for Eva Cassidy's popularity – all told, her records have sold about four million copies, according to Bill Straw, the president of Blix Street – is simple: she possessed a silken soprano voice with a wide and seemingly effortless range, unerring pitch and a gift for phrasing that at times was heart-stoppingly eloquent. In an industry where not much is simple, however, Cassidy's celebrity and the success of her records qualify as aberrations…." Note: If that link doesn't work, try this one.

BOSTON GLOBE ARTICLE: This article from the Boston Globe, "Eva Cassidy's Gift," by Joan Anderman, was published January 31, 1999. "[Boston DJ Robin] Young, who originally framed Cassidy's brief career as a tragedy, has changed her view. 'I remember when we first aired the story, we had a substitute jock who heard it in her car on the way to work,' Young explains. 'She came bursting into the studio while I was still on the air and said, "No, no, you're wrong about this. It was a miracle that her voice was recorded at all. It's not a loss. It's a gift." ' "



Here's an article from the Wall Street Journal, "Recording This Wonderful Nightingale," reprinted with the permission of the author, Earle Hitchner. This is the article with the remarkable quote from Bruce Lundvall of Blue Note Records: Ironically, Blue Note would later sign another singer hard to categorize as a jazz artist, Norah Jones. "Like Eva, Norah is eclectic in her music," Mr. Lundvall said. "Most of the demos she recorded for us were pop songs, but I signed her anyway. I think it was partly because of what happened with Eva that I wound up signing Norah."



OLD BUT INTERESTING: The Washington City Paper has kindly given me permission to reprint this article from November of 1992, "Side By Side," published when the album THE OTHER SIDE had just come out. Unlike most of the articles you may have read about Eva Cassidy, the writer of this one was actually able to interview Eva and to quote her directly. I think you will enjoy this one! My favorite part is when Chuck says that the best part of the album is one of Eva's solo songs, and Eva says the best track is one of Chuck's! Thanks to Dave Nuttycombe, the "webmeister" at the City Paper, and to Tom Goldfogle and Amy Gilbert at Liaison Records, for helping me bring you this article, which was written by Alona Wartofsky. Alona, if you ever find your tape from this interview, will you please let me know?
"Carrying a Torch for Eva Cassidy" is the title of an article which appeared in Canada's Globe and Mail on October 4th, 2003. Guy Dixon is the author. It's an interesting article based on an interview with Chris Biondo.
'Said to have been very strong-willed as well as shy, Cassidy refused to limit herself to one marketable genre.

"I said stuff to her like let's do country, you'd kill in country," Biondo said. "Or how about this: I've got a great idea, something where you have a new jazz thing going on where you're actually singing songs that are more accessible to people because they are more simplified, you know? Or let's try the gospel thing. But one thing about Eva, she was pretty stubborn. She approached it the way she did because, really, her style was eclectic, and eclectic's the hardest because you have to be able to do everything," he added.'

SWEDISH ARTICLE IN TRANSLATION: This is an article by Magnus Eriksson from the Swedish magazine MODERN TIMES, October 2000, translated for us by Mona and Torbjörn. Eriksson is quite a distinguished critic, I am told. He writes, "The clash of styles was not an end in itself. The songs provided a raw material to her brilliant and talented transformations. Eva Cassidy chose songs she liked and she drew new nuances and meanings from them. With her ardent voice of full range and accuracy she renewed even the most worn-out songs."

ANOTHER SWEDISH ARTICLE: This passionate 2001 article by Lasse Anrelis is from the Aftonbladet (Sweden's largest newspaper). Mona in Sweden found the article and Henrik in Denmark has translated it into English for us. You can read it here. "At a gas station amid an assortment of dismal compilation records and glitzy girl pop bands I see this CD whose cover features a blonde with a dark and somewhat shy gaze. The phrase 'One of the greatest voices of her generation' appears on the cover together with a few excerpts from reviews in big, important newspapers. 'Dear me, this girl never got a single review in her life', is my first thought, 'yet now she is found at gas stations, and she gets reviewed in such prestigious papers as The Guardian.' I cast a quick glance at a sales chart there in the gas station and find that her album is number nine…."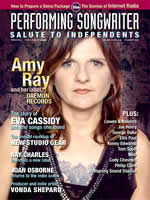 "The Story of Eva Cassidy and the Songs She Loved" was featured in the December 2002 issue of the magazine PERFORMING SONGWRITER. You can purchase the article as a hi-res PDF to download for 99 cents. The article includes extracts from several of my "song-by-song" articles written for this website. The magazine is excellent, by the way. At one time it was printed but now the magazine is exclusively online. (The March/April 2003 issue of the magazine included three separate "letters to the editor" in praise of the article about Eva. They are not included with the PDF.) Also on the magazine's website, an excellent short tribute to Eva by Lydia Hutchinson, and an extract (uncredited in this instance) from my "Over the Rainbow" article.




EVA IN ESQUIRE: Jerry in New York State writes, "In the December 2002 issue of Esquire, the front cover indicates that this issue has a large article on 'The Best & Brightest' which is very interesting. On the last page of the issue, page 198, the article is expanded to include 'The Rest of the Best and Brightest' with a sub to the article titled (The Best and Brightest Dead People). Eva is written about, and although the article is not in depth enough for such a person, there is recognition in a national publication which she lovingly deserves. The article starts with: 'Eva Cassidy, singer. Pretty much unknown in life, Cassidy has seen her career skyrocket since she died in 1996 at age thirty-three. Namely, seven albums, a biography, talk of a film, a number-one hit on the British charts, an adoring cult. And why not? Her soulful, melancholic jazz and folk music, appeals to a public, justifiably weary of rap-rock and teen pop. Bonus: She will never star in her own reality show.'
---
ON-LINE ARTICLES AND ENCYCLOPEDIA ENTRIES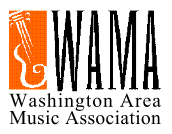 SHORT BIOGRAPHY: This is an interesting "old" biography of Eva that originally appeared on the Eva Cassidy webpage at Crosstown Arts. I don't think it is on their site any longer, but Matt in the UK found it via the Internet Archive's Wayback Machine. What I love most about this biography is that it was originally written before Eva got sick. Its perspective is that of praising an emerging talent, and it is based on an actual interview with Eva herself. Later some of the verbs were changed to past tense later, and details about Eva's posthumous Wammie awards were added. Here's what Eva had to say about her back-up vocals: "I really like to create the sound of a choir the most. If you could see what the sound of it looks like when I shut my eyes and listen, you'd see the sound as angels spanning across the universe." I also love the a quote from a music staffer at Borders Books and Music, Carrie Tucker, that I remember seeing on a promotional flyer at Borders Fairfax during Eva's last summer: "Stubbornly diverse, exceptionally cool."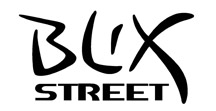 FROM BLIX STREET RECORDS: The record company included this bio of Eva in a press release for one of the albums.




WIKIPEDIA has a biographical listing for Eva Cassidy here. It still gets edited from time to time, but mostly for formatting issues. I keep an eye on it for accuracy!




THE ALL MUSIC GUIDE has a section about Eva Cassidy written by Steve Huey. It is excellent and accurate (but please note that Eva was born in Washington DC, not in Oxon Hill, Maryland).




The BBC web site has a nicely-done biography and profile of Eva Cassidy called "Bitter-Sweet Songbird (no author listed). I also recommend another of their articles, Eva Cassidy: Your Views, in which some listeners answer the question, "Does she make the songs her own?"
---
Other sections of the Eva Cassidy Web Site:
---